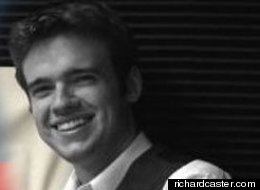 The head of a Tea Party group in north-central Arkansas said a group leader who told a racist joke at a rally last week stepped down.
Richard Caster, the founder of the Ozark Tea Party, told HuffPost that Inge Marler, a member of the group's steering committee, has left her position following an ice-breaker she told prior to a speech at a June 9 rally. Caster said Marler surprised everyone with the remark, which was not in her original speech.
"I had no idea," Caster said. "She had given me her whole speech, and it was about her growing up in Yugoslavia and coming to America. I am on stage and then she said something not like what she gave me. I was shocked. I looked at the guy next to me and he said 'oh my gosh'."
During her speech, Marler gave what she told the Baxter Bulletin was a joke she found online about black welfare recipients. Marler told the paper that she will stop telling the joke, which was greeted with laughter.
Caster did not know how to respond during the rally, he said, noting that he is "learning everyday" how to run the group, which he founded in 2009.
"She is a gray-haired elderly lady, and I did not want to go up and yank her off stage," he said. "In hindsight, I should have said something."
Caster said he met with Marler Thursday, after the story was reported in The Huffington Post to discuss the impact of the remark. He said she agreed to step down from the steering committee seat she's held since March.
"In her heart, she is a good lady but she said something stupid," Caster said. "If I said that, I would leave the movement. We are good people."
Caster, 21, is the youngest elected official in Arkansas, holding a justice of the peace seat on the Baxter County Quorum Court. The position is not a judicial one, but rather a post in the legislative branch of county government. He said the rally was a success outside of Marler's remarks, noting that 500 people attended on short notice.
Caster said that he would like the media to focus on more than the Tea Party. He would like to see more coverage of alleged rapes at Occupy Wall Street, Attorney General Eric Holder's work on the Fast and Furious program and ethics complaints against Rep. Maxine Waters (D-Calif.).
"It dawned on me that this little old lady got on stage and said a two-bit, retarded joke that she should not have said and it was all over," Caster said. "It's funny how a little old lady can cause a huge stir, and people with real power and nothing happens."
Below, a look back at the most outrageous Tea Party signs from the height of the movement:
Ten Offensive Tea Party Signs
Photo courtesy of Jesse Russell in Madison, WI.

"The American Taxpayers Are The Jews For Obama's Oven" reads one sign in Chicago--Tony Ramao.

"Our Tax $ Given To Hamas To Kill Christians, Jews and Americans, Thanks Mr. O"--photo by Richard Terk in Sacramento, California.

Courtesy of ginandtacos.com

One stream-of-thought poster reads, "No Taxes. Obama Loves Taxes. Bankrupt USA. Loves Baby Killing"--photo by Mary Wood.

"Barack Hussein Obama The New face Of Hitler"-- T. Romao, Chicago.

Edward Favara sent in this photo from Tampa, FL. A black figure that resembles President Obama is portrayed slitting the throat of Uncle Sam.

Photo by Eric Aguirre in Bryan, TX.

A car size sign blames Presidents Obama, Clinton and W. Bush for abortion, sodomy, socialism, and the so-called New Word Order--photo taken in Columbia, SC by W. Salter.

Photo by Bernard J. Schober in Phoenix, AZ.