Ted Shuttleworth, Former 'NYPD Blue' Writer, Punches Poodle In Face: Cops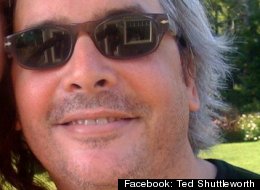 NEW YORK -- Police say a former television screenwriter was arrested after punching his poodle in the face so hard that it died of a brain injury.
A spokesman for the American Society for the Prevention of Cruelty to Animals says the dog sustained a traumatic brain injury.
The newspaper reports Shuttleworth is a former TV writer who once worked for "NYPD Blue." He could face up to a year in prison.
His wife tells the newspaper that the dog's death was a "horrible accident."
___