What's Wrong With 'Prometheus'? Video Explains Movie's Faults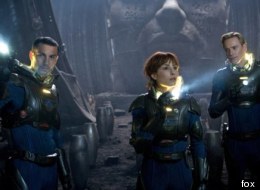 Ridley Scott's "Prometheus" became an oddly controversial film, with casual moviegoers and "Alien"-obsessives both scratching their heads at some of its plot devices. HuffPost Entertainment's Mike Ryan broke down the single most confusing aspect of the film, and now a new video from Red Letter Media is here to identify all the film's pitfalls. Watch and weigh in in the comments.
Oh, there are spoilers.
[via]