Here's a photo of White House Press Secretary Jay Carney glancing at his watch on Friday: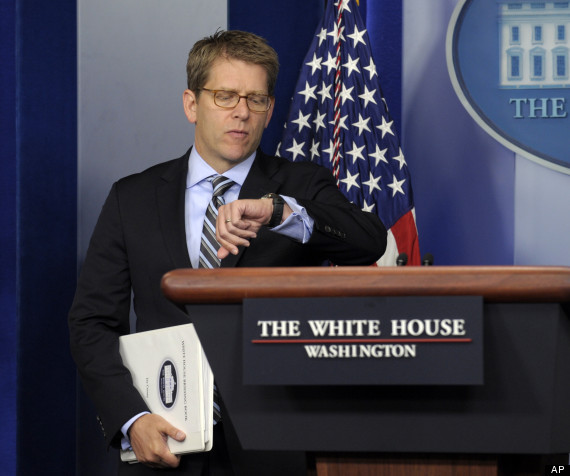 (Photo credit: Susan Walsh/AP)
Send us your best caption for this photo, either by tweeting one with the #CarneyPhotoCaptions hashtag or by leaving an idea in the comments section. Here are some of our favorites:
Jay Carney Photo Captions
SUBSCRIBE AND FOLLOW
Get top stories and blog posts emailed to me each day. Newsletters may offer personalized content or advertisements.
Learn more