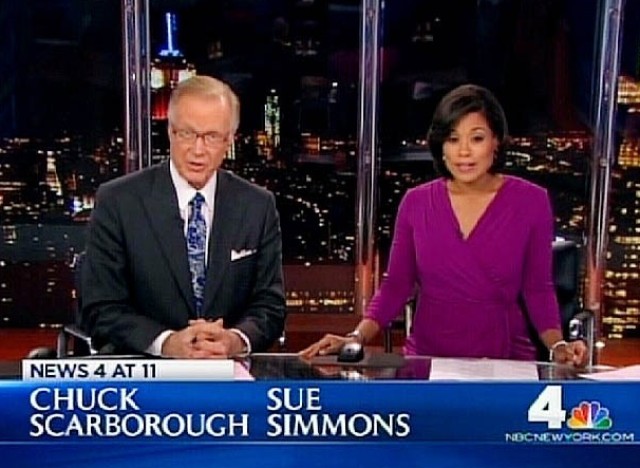 Ousted WNBC veteran Sue Simmons may be known for her history of on-air gaffes, but it looks like the anchor may be the one enjoying the last laugh, as WNBC producers slipped up Tuesday and forgot to remove her name from the opening credits.
Could Scarborough and producers be covertly manning their own Save Sue Simmons campaign? Probably not, but it's fun to ruminate over!
Rehash the very best of Simmons, including her on-air gaffes below:
Watch Shiba Russell's debut below:
SUBSCRIBE AND FOLLOW
Get top stories and blog posts emailed to me each day. Newsletters may offer personalized content or advertisements.
Learn more