Although we already regret admitting it, we're no stranger to Kim Kardashian's cleavage (any of her Twitter followers could say the same). The reality star loves her a good low-cut top and isn't afraid to flaunt her, um, assets.
But her latest dress, a rather classy beige number with an ever-trendy peplum, featured an odd plunge that showed off not only her ample chest but also the bottom of her bra.
Oh well. At least she's wearing one.
In other Kim Kardashian News, we are pleased to report that Kim's hair is still looking fantastic. Since beginning her relationship with Kanye, Kim has toned down her overall look with more neutral colors as well as less overly stylized hair. We're loving her relaxed, straight strands, a refreshing alternative to her previous curling-iron 'do.
Now if only she'd tone down the cleavage...
PHOTOS: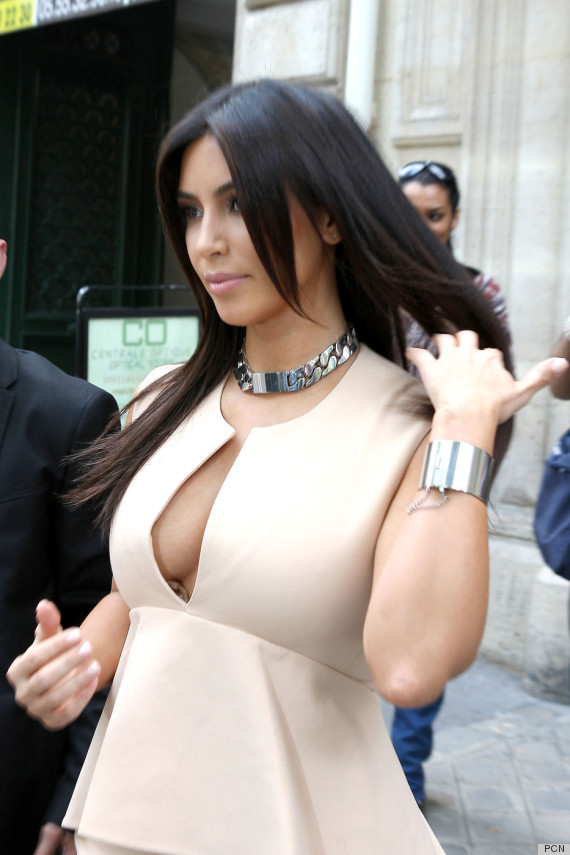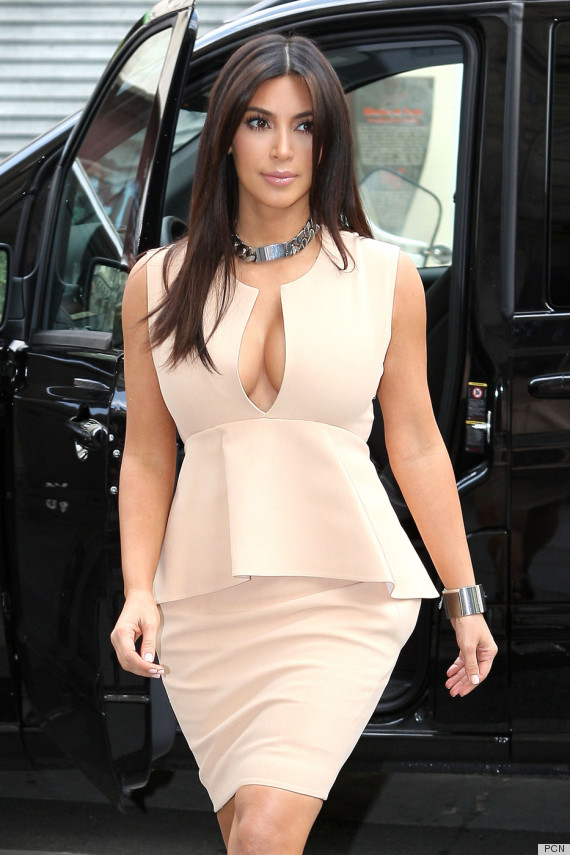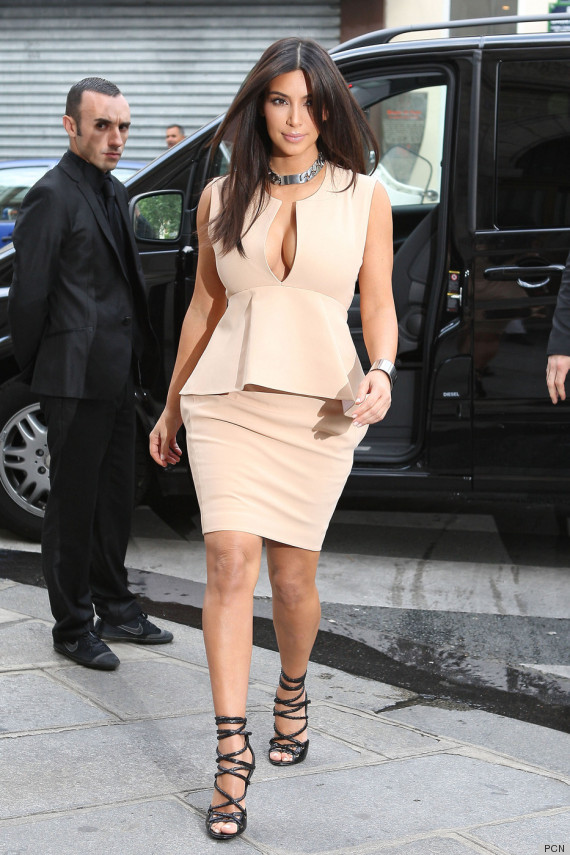 See Kim's style through the years...

Loading Slideshow
With Family, October 1995

With Khloe, Kourtney, Bruce Jenner, Kris and Robert.

With Kourtney, August 2005

With Ray J, March 2006

June 2006

With Paris Hilton, June 2006

July 2006

September 2006

November 2006

March 2007

July 2007

October 2008

March 2008

July 2008

September 2008

October 2008

December 2008

December 2008

December 2008

April 2009

May 2009

With Brittny Gastineau, June 2009

With Reggie Bush, June 2009

July 2009

July 2009

August 2009

September 2009

October 2009

November 2009

February 2010

With Kourtney, March 2010

March 2010

June 2010

August 2010

August 2010

September 2010

September 2010

October 2010

October 2010

WithKylie, Khloe, Kourtney and Kendall, January 2011

January 2011

January 2011

February 2011

March 2011

April 2011

June 2011

August 2011

With Kris Humphries, August 2011

September 2011

September 2011

October 2011

October 2011
Want more? Be sure to check out HuffPost Style on Twitter, Facebook, Tumblr and Pinterest.
Earlier on HuffPost: