Samantha Tomasini, California Woman Who Tried To Sell Her Baby, Gets Four Years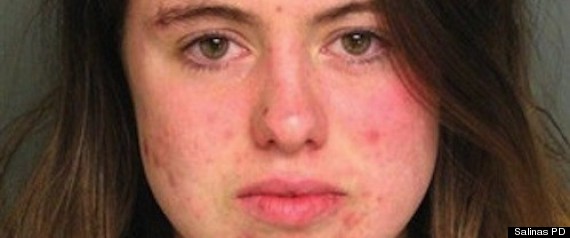 SALINAS, Calif. -- A California woman who tried to sell her baby outside a Walmart is going to prison for four years after she asked a judge to lock her up because she'd probably violate probation again.
Samantha Tomasini, of Salinas, was arrested in June 2010 after witnesses reported that she and her boyfriend Patrick Fousek were offering their 8-month-old daughter for $25.
Tomasini pleaded no contest to child endangerment, and she was sentenced to four years' probation and placed in a drug treatment program. But she was re-arrested last year for violating probation.
Prosecutors say Tomasini and Fousek were regular methamphetamine users and appeared high when they were arrested. The child has since been adopted.
Copyright 2013 The Local Paper. All rights reserved. This material may not be published, broadcast, rewritten or redistributed.