Kelly Osbourne has been busy basking in the glow of her new relationship with beau Matthew Mosshart. Just this week, she tweeted "I'm in love and I don't care who knows about it!" along with an intimate photo of the couple.
But Thursday, the E! "Fashion Police" host showed that family is still foremost on her mind.
"Best family night ever! nothing like a hug from my little brother," she tweeted, posting a sweet Instagram picture of her posing with brother Jack Osbourne and his 2-month-old daughter, Pearl.
This is undoubtedly a difficult time for the Osbournes; new father Jack was just diagnosed with multiple sclerosis, a disease that attacks the brain and spinal cord.
Kelly has had plenty of affectionate words for her baby niece. "I've got baby fever after I saw [her]," Osbourne told Anderson Cooper in May. "I'd be the best mum ever. I would. I've got great training from my mum."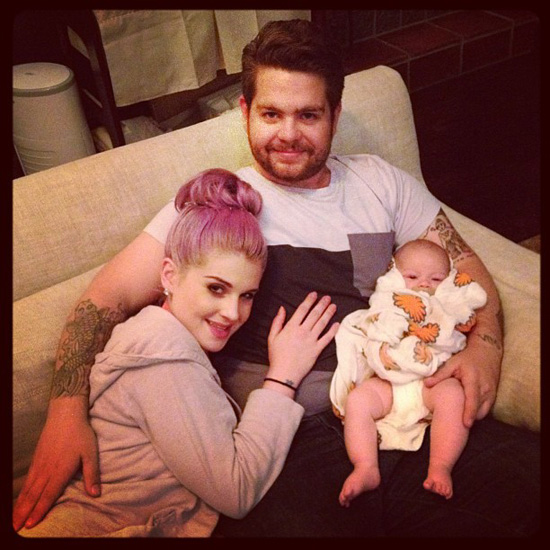 Photo: Kelly Osbourne/Instagram
SUBSCRIBE AND FOLLOW
Get top stories and blog posts emailed to me each day. Newsletters may offer personalized content or advertisements.
Learn more