'Live Long And Prosper': 'Star Trek's Opening Credits Adobe-fied (VIDEO)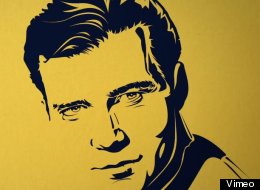 Motion graphics artist Shawn Sheehan is a "Star Trek" fan with a Vimeo account -- however bad his cooking skills are, he knows his way around a mouse pad. Sheehan just posted a super-clean original revamp of the opening credits to Gene Rodenberry's never-ending series, which we hereby dub, "Star Trek: The Adobe After Effects Generation." Check it below.
WATCH:
Live Long and Prosper from Shawn Sheehan on Vimeo.