White House Waits Tensely For Decision On Health Law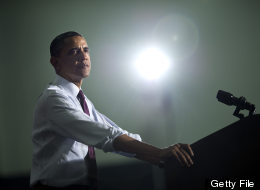 Late on Tuesday, March 27, halfway around the world, President Obama began one of the most suspenseful waits in recent presidential history.
After a blur of nuclear security meetings in South Korea, Mr. Obama settled into the Air Force One conference room to read a summary aides had written of that day's arguments before the Supreme Court back in Washington. The justices had asked deeply skeptical questions about his health care law.