Record heat, beginning of the weekend of June 23, has produced a surge of new fires burning throughout the state and also provided fuel and devastating growth conditions for the fires already burning -- it's the worst wildfire season in a decade.
PHOTO of Aqua satellite's image of the multiple wildfires burning across Colorado, on June 23, 2012, via NASA: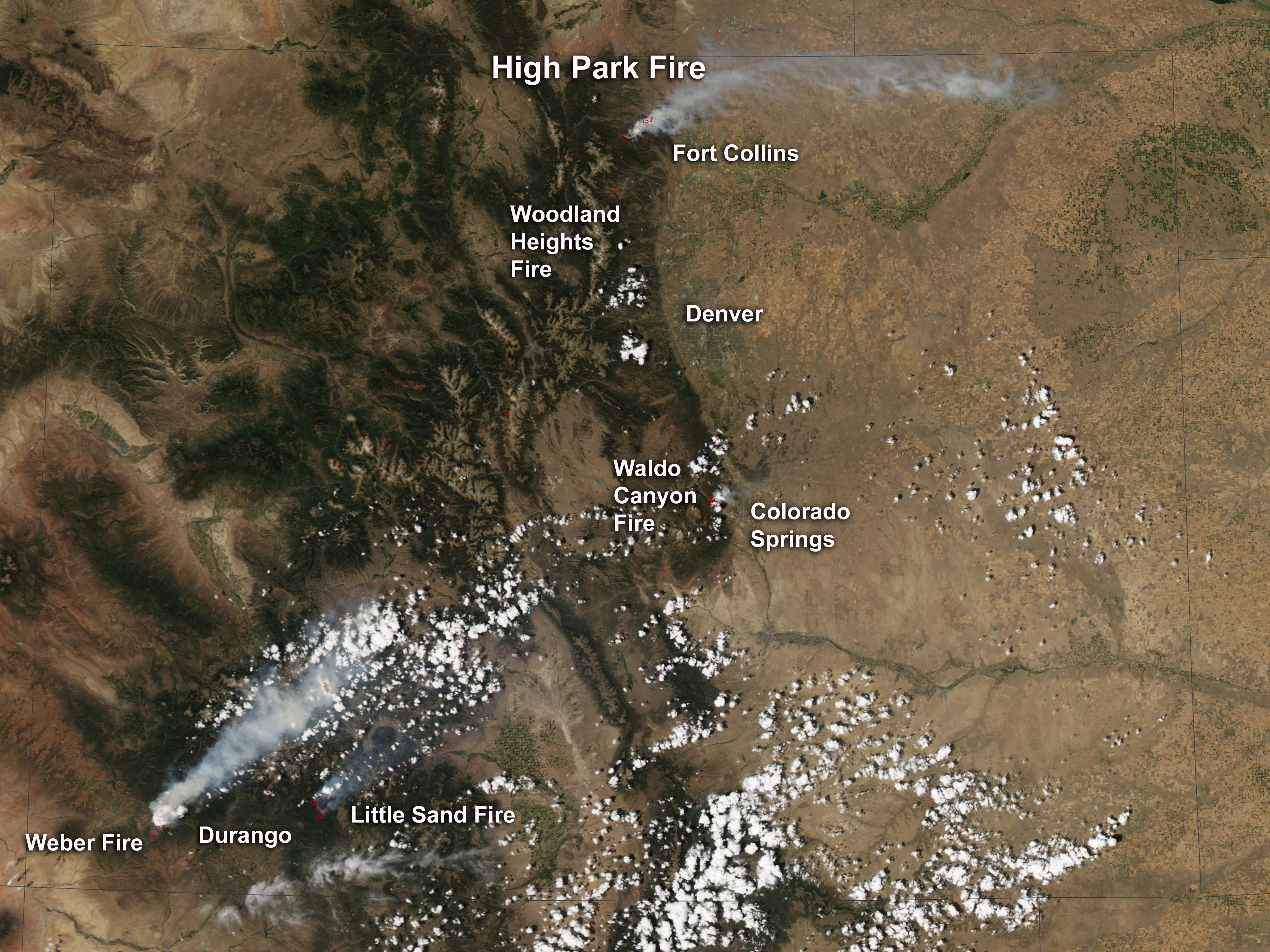 Additional photos of the multiple wildfires currently burning in Colorado:
AP NATIONAL WILDFIRE TRACKER:

SUBSCRIBE AND FOLLOW
Get top stories and blog posts emailed to me each day. Newsletters may offer personalized content or advertisements.
Learn more