The Waldo Canyon Fire burning near Colorado Springs began burning on Saturday, June 23 and by Sunday -- fueled by record heat, high winds and dryness -- it grew rapidly and forced the evacuation of 11,000 residents. After several days of Red Flag Warnings, conditions were ripe for further growth, and by Tuesday, June 26, Waldo Canyon Fire exploded.
LOOK Waldo Canyon Fire from space, via NASA: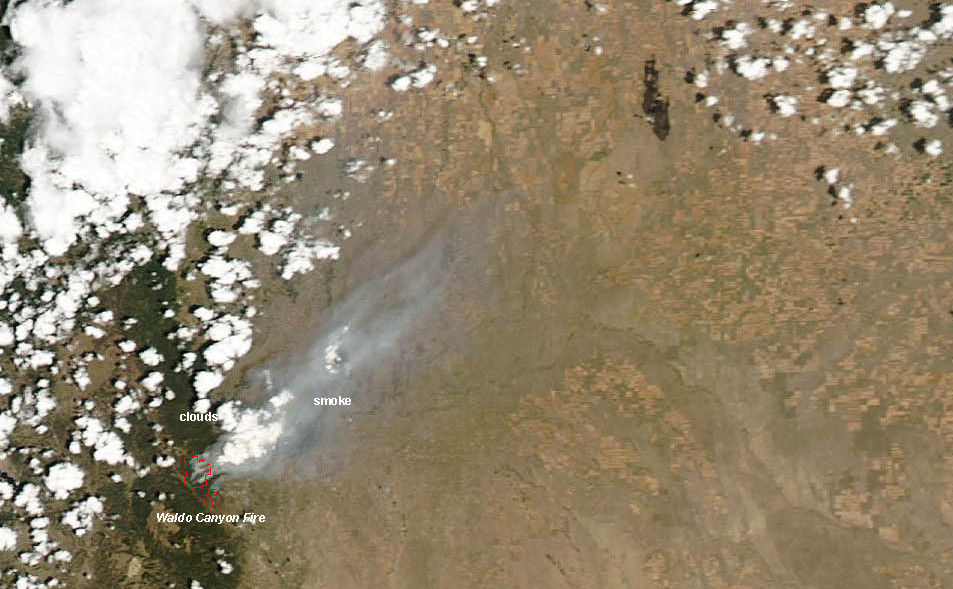 Additional photos of the Waldo Canyon Fire:
Photos of the Waldo Canyon Fire
SUBSCRIBE AND FOLLOW
Get top stories and blog posts emailed to me each day. Newsletters may offer personalized content or advertisements.
Learn more