And yet . . . this election will not be fought over health care. Oh, it's an issue, as it always is, but with 8 percent unemployment, it's not going to be what swing voters are hearing about. And don't forget — those swing voters weren't the ones keeping a tab open on SCOTUSblog this morning; they may see a headline, but they aren't paying much attention to any of this even when it's dominating the news. And by next week, and then August, and then October, the Affordable Care Act isn't going to be dominating the news anymore, and most swing voters will barely be aware that there is a health-care reform law.

Or, you'll read that this decision will invigorate liberal activists because they won or conservative activists because they lost. Ignore that. Could it conceivably be true? I suppose, but no one knows, and, more to the point, if there's one thing that political parties are incredibly good at, it's getting their activists excited when a close election is coming. So any effect here is going to be marginal at best.
For the fighting left, it is a frustrating puzzle. If ever there was a moment for a good, old-fashioned class war, at first blush it seems now should be the time. Yet even after the worst economic collapse since the Great Depression, there are few politicians preaching, or practicing, the old-time religion. The Occupy Wall Street movement, leaderless and without clear aims, is petering out as quickly as it sprang up and seems destined to have scant impact on the politics of 2012.
A few weeks ago, Terry Branstad, the Republican governor of Iowa, went public with his complaints about the Romney campaign's tendency to hype the bad economic news in his state. Branstad questioned the Romney camp's release of a web video highlighting the plight of the unemployed in Iowa — where the unemployment rate of 5.1 percent is significantly lower than the national average.

"My state is seeing significant growth," Branstad said. "We are doing very well."
During his presidential campaign, Tim Pawlenty was fond of regaling voters with stories of growing up in the downscale meatpacking areas near St. Paul, Minn.
In one exemplary interview with Politics Daily last year, he rather dramatically underscored his blue-collar roots by invoking phrases like "fingernails dirty," "grit and stuff of real life," "truck driver," "lunch-bucket," "Gordie Howe," "puked," "pro-beer," "scrapper," "John Mellencamp" and "Springsteen.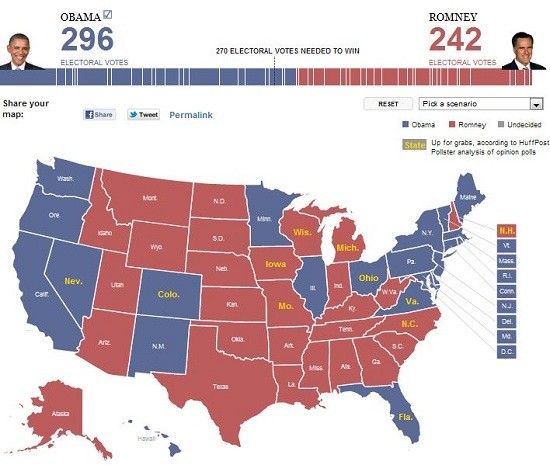 SUBSCRIBE TO & FOLLOW TRUMP'S FIRST 100 DAYS
How will Donald Trump's first 100 days impact YOU? Subscribe, choose the community that you most identify with or want to learn more about and we'll send you the news that matters most once a week throughout Trump's first 100 days in office. Learn more