Tom Cruise, Katie Holmes Split: Celebrities And Fans React On Twitter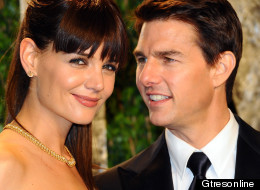 When news that Tom Cruise and Katie Holmes are splitting hit the internet Friday, Twitter immediately exploded with pithy commentary. Everyone from comedians to HuffPost readers (some of whom may very well be comedians!) had an opinion on the matter, and we pulled together some of the best reactions.
Want to chime in? Tweet at us (@HuffPostEnt) to be included. For more on their relationship, head over to our full story on the divorce.