Wow, CNN is having a tough week. After getting the Supreme Court ruling on the Affordable Care Act wrong, you'd think they'd double-check their facts, even when it comes to celebrity stories. Nevertheless, we caught this complete misfire on Tom Cruise and Katie Holmes' split just moments ago.*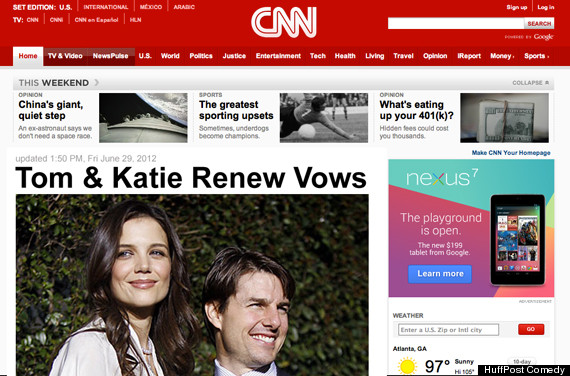 *We're kidding, they didn't do this. But we couldn't resist.
SUBSCRIBE AND FOLLOW
Get top stories and blog posts emailed to me each day. Newsletters may offer personalized content or advertisements.
Learn more