Mitt Romney, Ann Romney Ride On Jet Ski (PHOTO)
GOP Presidential Candidate Mitt Romney and his wife, Ann, took to Lake Winnipesaukee in Wolfeboro, N.H., on a jet ski on Monday. Romney owns a vacation home there, where he'll celebrate the July 4 holiday.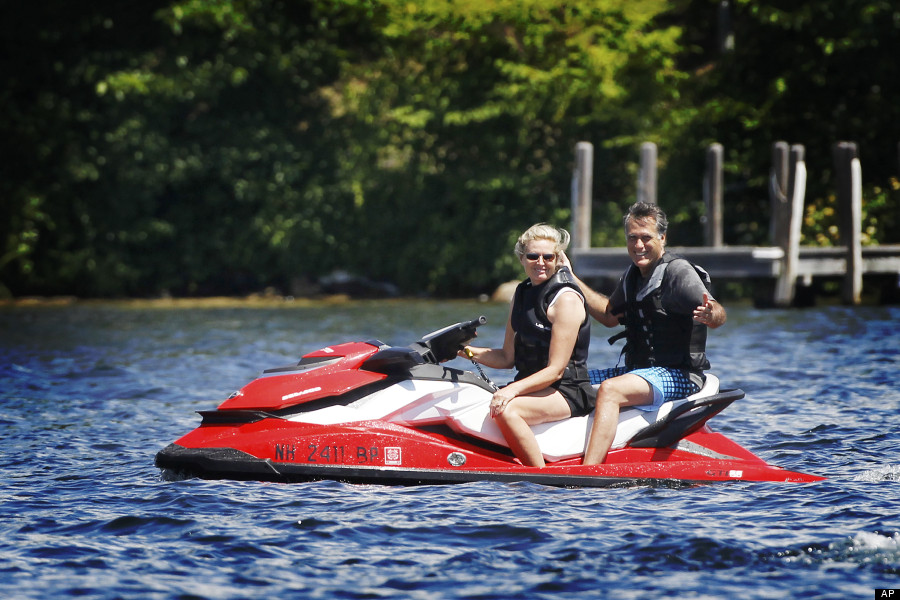 (Photo credit: Charles Dharapak/AP)
Below, a slideshow of shirtless politicians...