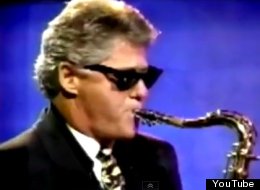 Well, Internet. You've done it again.
Bill Clinton's 1992 appearance on "The Arsenio Hall Show" is already a YouTube video worth watching over and over, but now someone has dubbed it over with "Midnight City" by M83.
Why? Well, why not?
Posted with the simple description, "ILL CLINTON," this video needs very little introduction. Just sit back, watch and enjoy.