Remember in elementary school when your teacher would make you keep a diary in order to practice your handwriting?
Well this child isn't letting something like penmanship get in the way of a good story.
We don't know who's luckier here: mom for having such a jokester in the family, or the teacher for getting to read this gold all year long.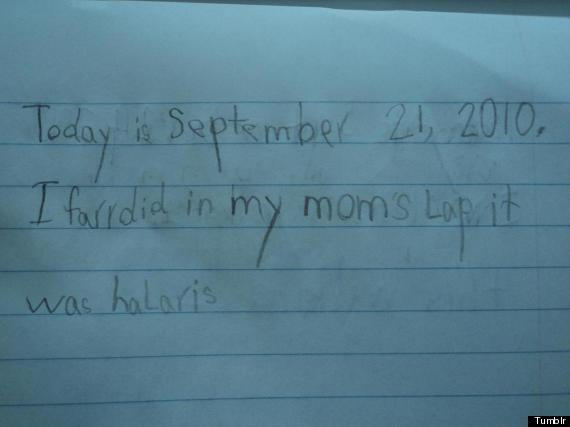 SUBSCRIBE AND FOLLOW
Get top stories and blog posts emailed to me each day. Newsletters may offer personalized content or advertisements.
Learn more