As if human carjackers weren't terrifying enough, now bears are breaking into cars in Snowmass Village? A mother and her three cubs have been reportedly breaking into a number of cars in the Colorado mountain town near Aspen.
The officers on the scene had already scared the mother away, but what they didn't know was that her babies were still inside the car.
Bears are breaking into cars in Snowmass Village! Please lock your cars and try to clean all traces of food out of them. On second thought, sell your car and ride the Village Shuttle. Beats having to clean it. Seriously! Lock your cars. These cute little guys lives depend on you to act responsibly in bear country.
LOOK at the two bear cubs caught red handed: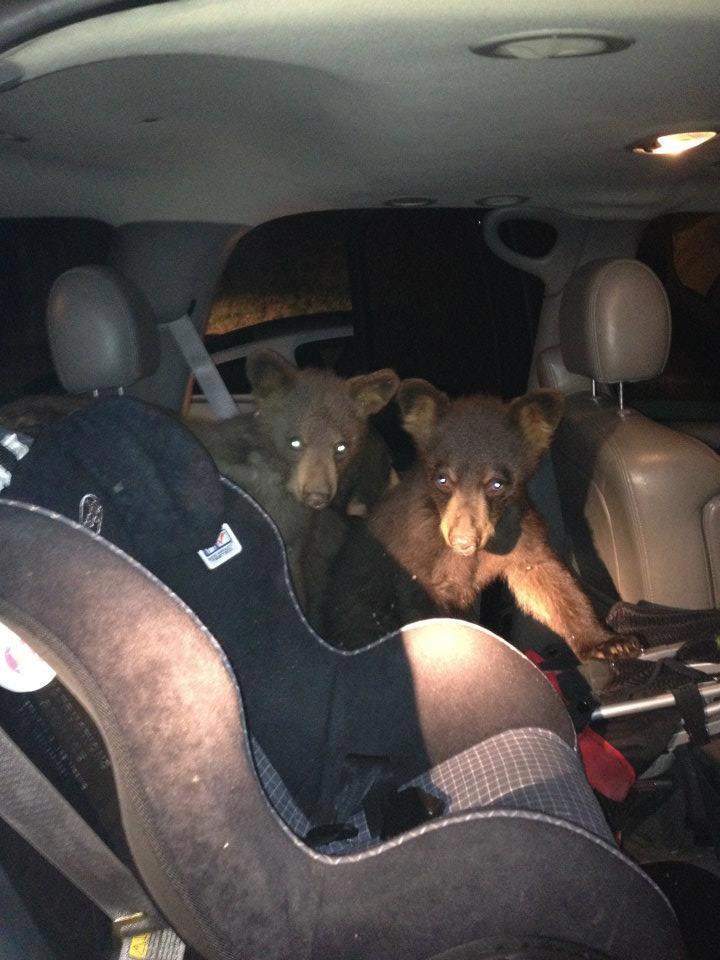 PHOTOS: Black bears around the world:
Black Bears Around The World
WATCH: A woman punches a bear in the nose to save her dog:
SUBSCRIBE AND FOLLOW
Get top stories and blog posts emailed to me each day. Newsletters may offer personalized content or advertisements.
Learn more