She's yet to score approval points from Anna Wintour. But Kim Kardashian seems to be doing her damnedest to work her way into the upper echelons of high fashion, first with her own style and now a trip to Paris' elite Couture Week.
Kim walked hand-in-hand with boyfriend Kayne West to Stephane Rolland's runway show this week, followed by a jaunt to the Celine store. After a quick costume change, the pair reemerged in the front row at Givenchy, one of Kanye's favorite labels. All the while, she was clad in chic black and white (first a flowery mullet gown and then a elegant trouser-crop top ensemble) with her hair slicked back and relatively little makeup on her face.
Every day since Kim began dating Kanye, her new style has become clearer and clearer: muted colors, fewer outrageous fashion statements and relaxed, unfussy hair. The change, we imagine, has something to do with Kanye's aspiring fashion cred (this is the man, after all, who raps about Anja Rubik and wears women's Celine -- oh, and designs his own line).
To match Kanye's style savvy, Kim's had to up her game too. One of their first public appearances together, let's remember, was at a Chanel dinner during the Tribeca Film Festival. "What's Kim doing at a Chanel dinner?" we wondered back then. Little did we know she's be sitting front row at the best couture shows in Paris.
So with severe hair, black trousers and a good ticket in the front row, can Kim really be "high fashion"? Will she finally gain acceptance from Wintour and her coterie of fashion elite?
Check out the pictures below and tell us what you think.
PHOTOS: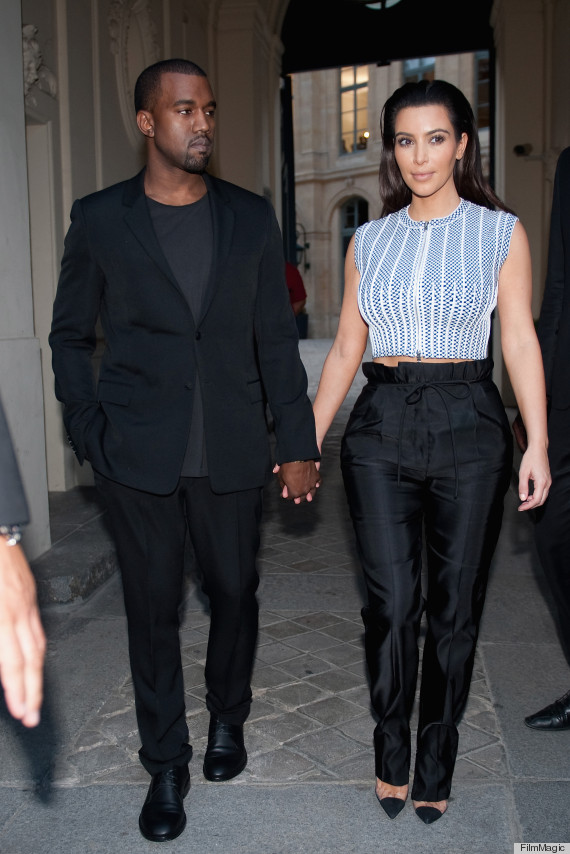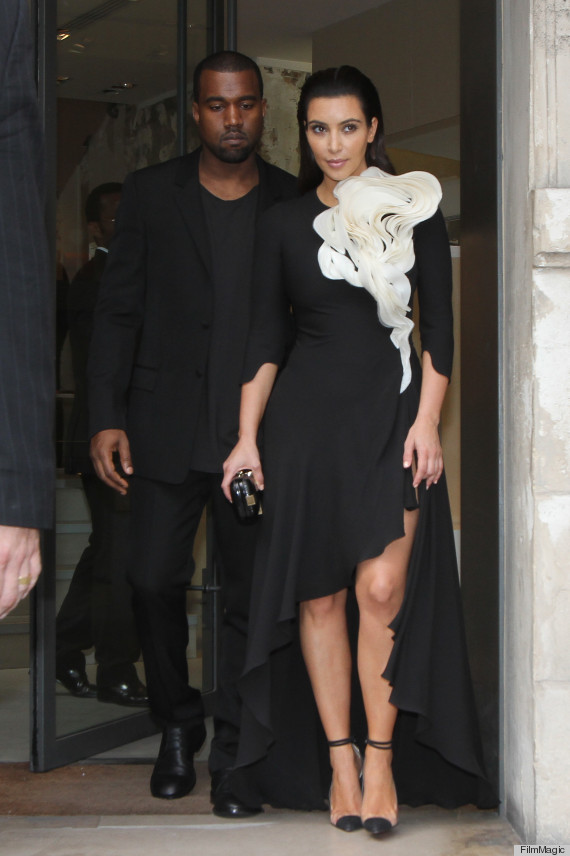 Check out Kim's style evolution!

Loading Slideshow
With Family, October 1995

With Khloe, Kourtney, Bruce Jenner, Kris and Robert.

With Kourtney, August 2005

With Ray J, March 2006

June 2006

With Paris Hilton, June 2006

July 2006

September 2006

November 2006

March 2007

July 2007

October 2008

March 2008

July 2008

September 2008

October 2008

December 2008

December 2008

December 2008

April 2009

May 2009

With Brittny Gastineau, June 2009

With Reggie Bush, June 2009

July 2009

July 2009

August 2009

September 2009

October 2009

November 2009

February 2010

With Kourtney, March 2010

March 2010

June 2010

August 2010

August 2010

September 2010

September 2010

October 2010

October 2010

WithKylie, Khloe, Kourtney and Kendall, January 2011

January 2011

January 2011

February 2011

March 2011

April 2011

June 2011

August 2011

With Kris Humphries, August 2011

September 2011

September 2011

October 2011

October 2011
Want more? Be sure to check out HuffPost Style on Twitter, Facebook, Tumblr and Pinterest.