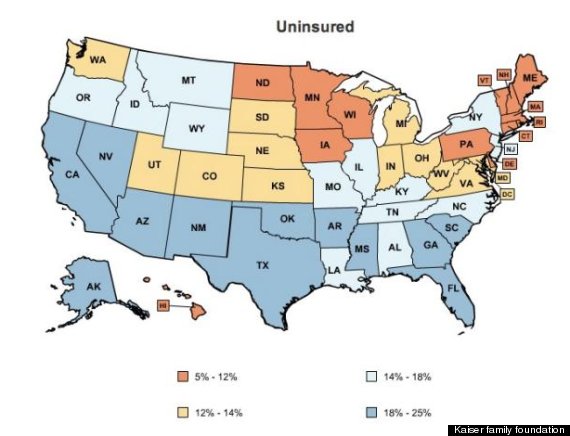 The Kaiser Family Foundation's helpful map of where the uninsured are helps illustrate the stakes around the Medicaid expansion element of the Affordable Care Act going forward.
High uninsurance rates are very common in the kind of very conservative states that seem most likely to avail themselves of the opportunity granted by John Roberts to opt-out. But by the same token, the financial gains that could accrue to these states by opting-in are extremely large. If Mississippi expands its Medicaid program, the influx of federal dollars on a per capita basis is going to be enormous. The largest bloc of uninsured people live in California, which is certain to do the expansion, but the second-largest bloc is in Texas which is likely to be among the most resistant states in the union as long as Rick Perry is in office.
SUBSCRIBE AND FOLLOW
Get top stories and blog posts emailed to me each day. Newsletters may offer personalized content or advertisements.
Learn more