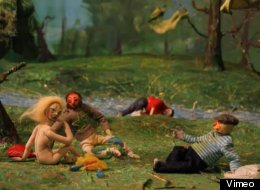 This morning the folks over at Vimeo drew our attention to a strange but brilliant animation by Estonian artist Michael Rake. The short film, "Breakfast on the Grass" is based on the Édouard Manet painting "The Luncheon on the Grass," but recreates the painting in its own bizarre and creative way.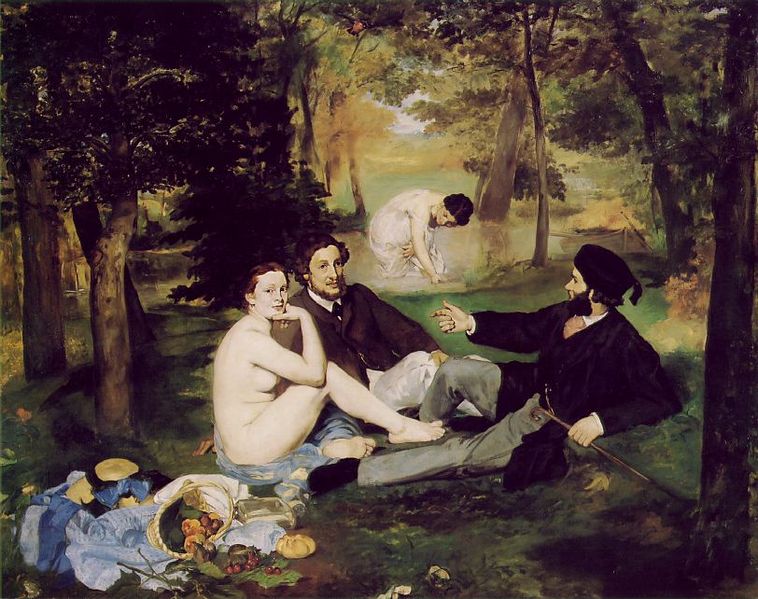 The peculiar figures in the film stagger around the set until they finally fall (quite literally) into the exact poses of the original Manet painting. One can't help but wonder whether the animated characters in the film are inebriated, suffer from an intolerable case of narcolepsy, or whether Rake is making some kind of politically charged statement about consumerism, as they seem to be be dragged down by shopping bags. Regardless what they're afflicted by, the film is does an ingenious job of re-imagining Manet's 1863 masterwork.
WATCH:
Eine murul / Breakfast on the Grass from Michael Rake on Vimeo.