Fabian Oefner's Psychedelic Rainbow 'Bursting Soap Bubbles' (PHOTOS)
Fabian Oefner brings back bubbles with a psychedelic twist in his high-speed photography series, titled, "Iridient" (aka 'Bursting Soap Bubbles'), which we first saw on My Modern Metropolis.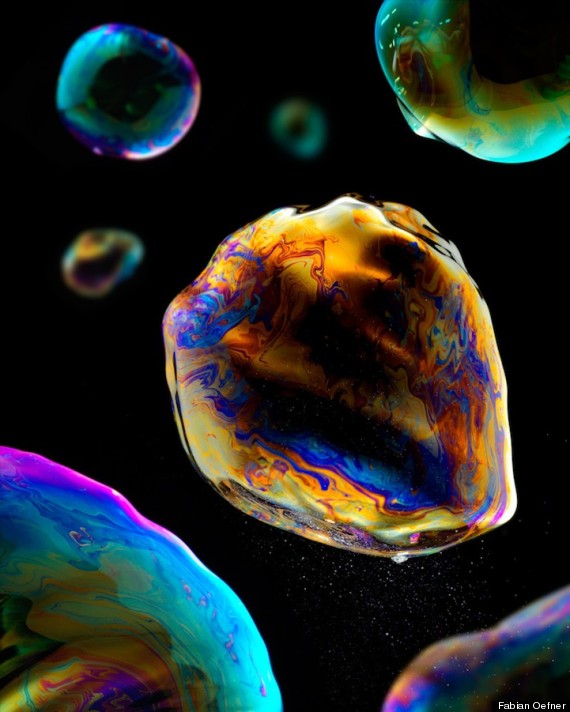 Oefner says on his website that his work often captures the aesthetic sparkle of scientific phenomena. The Swiss photographer placed light and refractors around the bubbles to capture the full spectrum of their iridescent glow. The fragile material is captured floating in a pack, mid-burst, and as a shower of multicolored droplets. We are sure the recording of a bubble's short and beautiful life is no easy feat, and we applaud Oefner's patience and eye for detail.
Check out Oefner's bubblicious selection below. We suggest you click on 'fullscreen' for best results: