Barclays must be tone-deaf.
That was the first impression of many who assumed a fake Barclays ad circling the Internet on Thursday to be real. The parody ad, which reads "For the best fixed rates," is a reference to the bank's recent Libor scandal. Barclays last week agreed to pay more than $450 million to settle charges its bankers had rigged Libor, a key interbank lending rate that acts as a benchmark for interest rates around the world. In essence, Barclays had fixed a key interest rate.
Check out the fake ad here: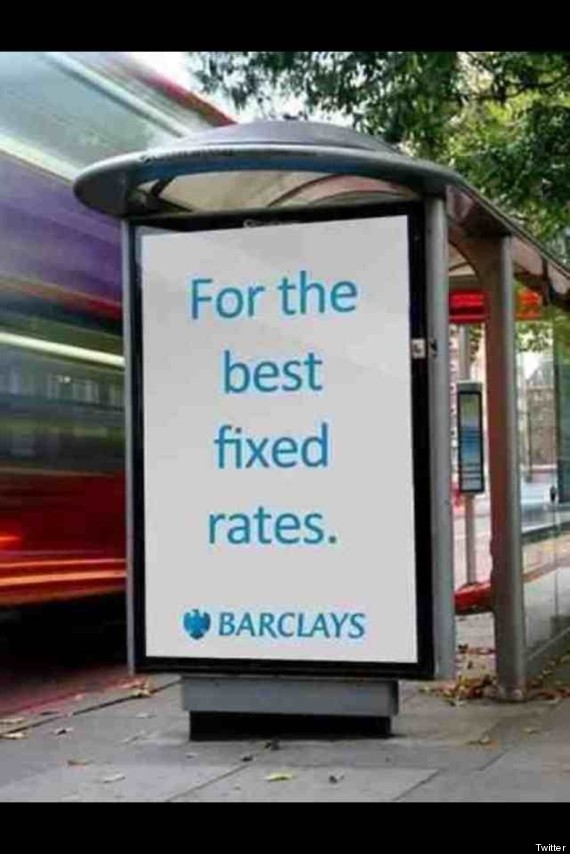 SUBSCRIBE AND FOLLOW
Get top stories and blog posts emailed to me each day. Newsletters may offer personalized content or advertisements.
Learn more