President Barack Obama got into the Independence Day spirit on Wednesday, donning an incredibly patriotic hat on the South Lawn of the White House as he greeted service members who were there for a picnic.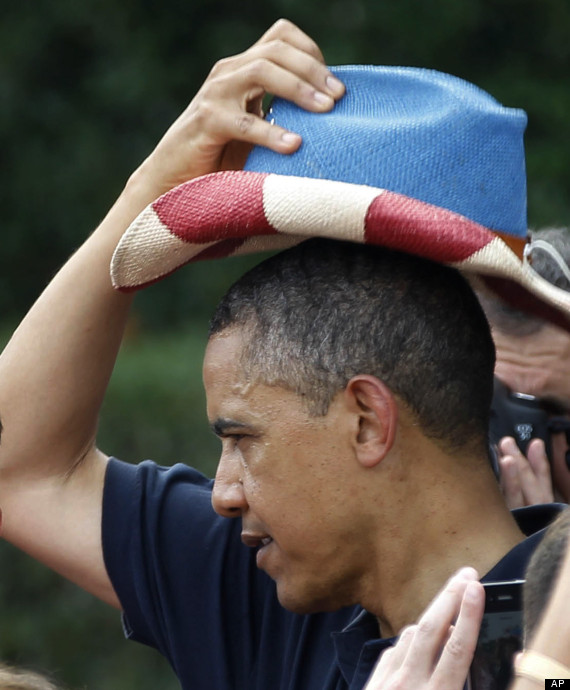 (Photo credit: Haraz N. Ghanbari/AP)
Send us your best caption for this photo, either by tweeting one using the #ObamaPhotoCaptions hashtag or by leaving an idea in the comments section. Here are some of our favorites:
Obama Photo Captions: Patriotic Hat
Also on HuffPost:
Barack Obama's Greatest Hits
SUBSCRIBE AND FOLLOW
Get top stories and blog posts emailed to me each day. Newsletters may offer personalized content or advertisements.
Learn more