Last October, the small, verdant city of Wuppertal, Germany was transformed by a street artist who goes by the moniker Megx. The artist installed colored panels to a local bridge in order to create the illusion that it was made of Legos.
On his website, Martin Heuwold (aka "Megx") writes that the process was a fair deal more involved than your average afterschool Lego adventure, taking four weeks to cover an area of 250 square meters. But the result is more than worth it, as you'll see in the images below.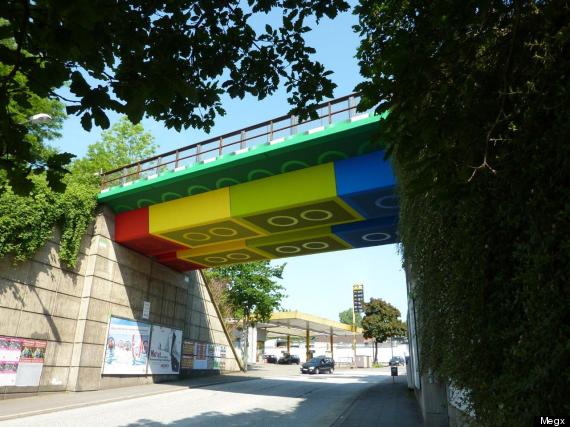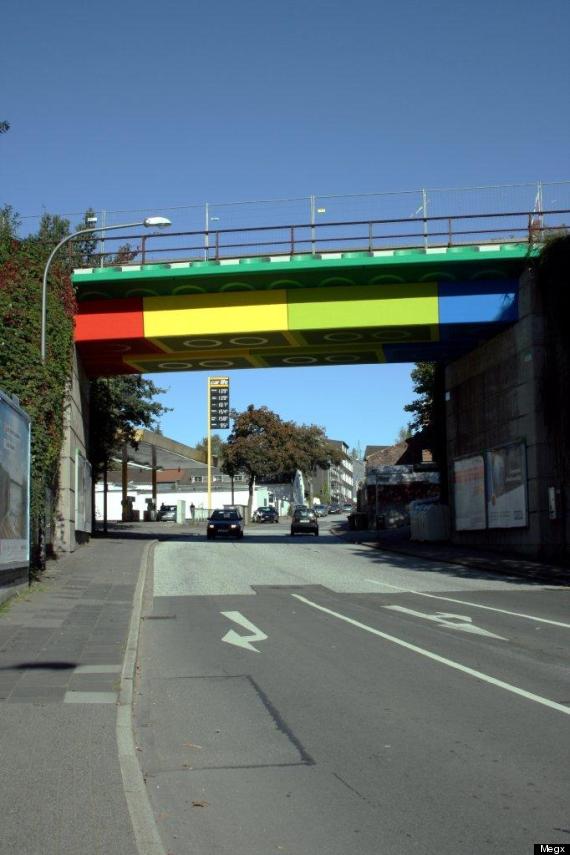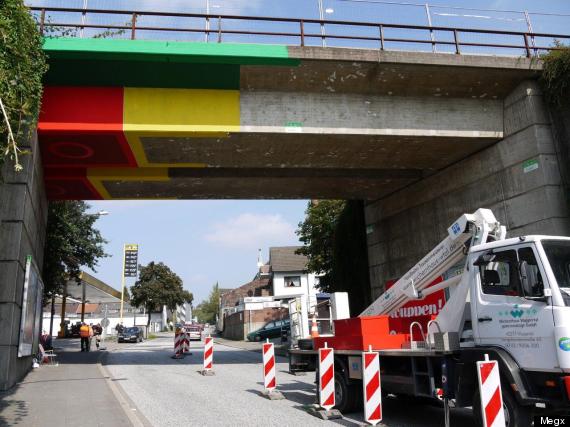 SUBSCRIBE AND FOLLOW
Get top stories and blog posts emailed to me each day. Newsletters may offer personalized content or advertisements.
Learn more