Best Parenting Tweets: What Moms And Dads Said On Twitter This Week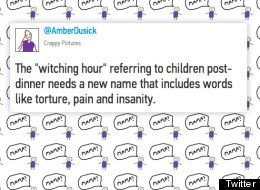 For many moms and dads these days, the Internet is a lifeline. It's a prime space for venting frustrations, asking practical questions and sharing family milestones. Most days, it's also pretty good for words of encouragement from the under-10s.
That's why, each week on HuffPost Parents, we seek out the most outrageous and wise young characters through the photos, quotes and anecdotes their parents post on Twitter. This time around, we met a young lemur-loving life coach, a self-starter with a knack for laundry, and a 6-year-old with "moves like Jabba" -- among many others. Click through our roundup to read about them all.