 When celebrities go to court, even a simple shoplift case can become a national obsession. From Winona Ryder's sticky fingers to Phil Spector's murder conviction, test your knowledge of star-powered justice.
Celebrity Crime Quiz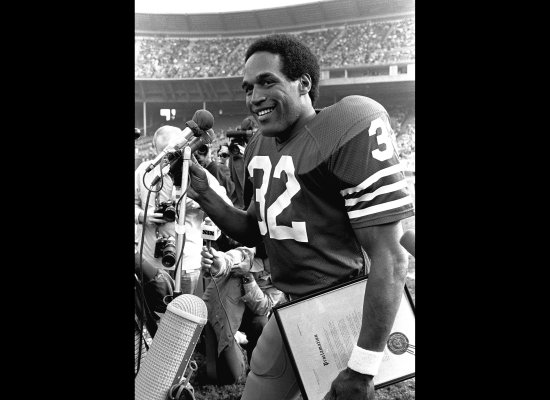 To get the highest score, get all the answers right in the fastest time!
The clock will start as soon as you submit your first answer.
0:00
In 1994, retired NFL running back-turned-courtroom-celebrity O.J. Simpson was found not guilty of murdering his ex-wife Nicole Brown Simpson and her friend Ronald Goldman. During proceedings, prosecutors argued that evidence found at the crime scene -- including a pair of bloody leather gloves -- directly linked the football star to the murders. When Simpson tried on the gloves, what famous rhyme did Simpson's defense attorney, Johnnie Cochran, say to persuade the jury of his innocence?
"If it's too tight, the prosecution can't be right."
"Forget the glove, show my client some love."
"My client was framed -- those gloves aren't the same."
"If it doesn't fit, you must acquit."