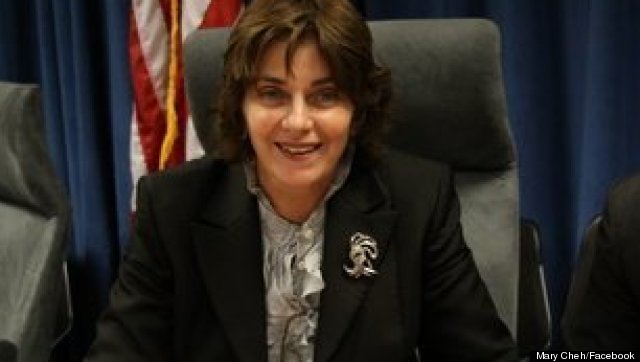 WASHINGTON -- If there's anything that will prompt District of Columbia Council members to act fast on something, it's a sudden inundation of angry emails and phone calls to their offices.
Heading into Tuesday's council breakfast, members grumbled about the flood of emails that had come into their offices in support of Uber, the popular app-enabled town car service that has run into trouble in recent months with city regulators.
As DCist reported, "several members mentioned that since [Uber CEO Travis] Kalanick's email went out, they were inundated with impassioned emails from Uber customers. Jack Evans (D-Ward 2) said he has received more than 5,000 notes."
It's not a new political tactic. Councilmembers have backpedaled or shifted course plenty of times before on controversial issues when their inboxes start overflowing.
UPDATE, 4:15 p.m. Councilmember Jack Evans (D-Ward 2) introduced an amendment to taxi reform legislation "which explicitly allows Uber to continue to operate legally in the District without newly proposed price controls." The measure, co-sponsored by Michael Brown (I-At-Large) and Tommy Wells (D-Ward 6), passed, according to Evans' office.
"The Council must do all it can to support alternative transportation options in the District," Evans said in a statement. "Uber offers an innovative service to all areas of the city, including those often underserved, and we should encourage and support them. It is also important to study the full landscape of transportation options, including taxis, and I am pleased that Councilmember Cheh is planning an additional hearing in the fall."
SUBSCRIBE AND FOLLOW
Get top stories and blog posts emailed to me each day. Newsletters may offer personalized content or advertisements.
Learn more