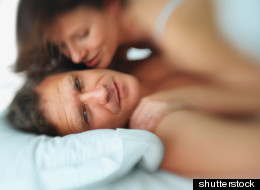 By Judith Tutin, Charlotte A. Michie, and Dr. Stephen Snyder for YourTango.com
In this day and age, most of us have friends of the opposite sex, whether they are co-workers, casual acquaintances or close confidantes. The question is: how close is too close when you're in a romantic relationship with someone else? Here are some signs that your so-called friendship may be entering the not-so-gray area of emotional infidelity:
1. You dress up for him. When you buy new clothes or change your hairstyle and wonder what he'll think (instead of how your partner will react) that's a danger sign. We all consider our audience when we're getting ready to go out, but doing so with a particular other in mind -- not your significant other -- suggests there's something more here than meets the eye. -- Judith Tutin
2. You lie to your significant other about seeing him. Perhaps you fail to mention an innocent coffee you had with him. You consider it just a small omission, not to be confused with a real lie, when you don't share it with your significant other. Maybe you even tell yourself you just forgot. If this is the case, you must ask yourself what you're hiding from your partner and why. -- Judith Tutin
3. You do special things for him that you don't do for others. You give him that cute card that perfectly captures how you feel about your friendship, or the little knickknack from your last trip which you imagine him placing on his desk. It seems innocent enough, but they are little reminders of you and invitations to reciprocate. What are your true intentions about this relationship and this person? -- Judith Tutin
4. You're spending more and more time away from home and/or your significant other. Late nights at the office are starting to add up. Long lunches are becoming routine. When you really think about it, you can see you're trying to increase your opportunity to spend time with him at the expense of the time you spend with your significant other. What is all this time with him really about? -- Judith Tutin
5. Your electronic communications are increasingly devoted to your non-significant other. You can't wait to surreptitiously check your phone to see the latest text from him. You're up in the middle of the night on Facebook. When the balance of who you communicate with tips away from your significant other toward someone else, it's a sure sign of trouble in both relationships. -- Judith Tutin
6. You laugh more with him. You "always" have more fun with him than with your partner. You like being with him. In fact, you prefer it. -- Charlotte Michie
7. You think about him all the time. Your daydreams include this person almost to the exclusion of your partner. You muse about what would it be like to be with him all the time. -- Charlotte Michie
8. You compare him to your partner. Comparing is a judgment, and judgments leave us feeling either really good or really bad. You think of him and you really feel good, and then you think of your partner and you feel bad in some way. -- Charlotte Michie
9. You anticipate your next encounter. You are checking your email, phone or Facebook hoping he has contacted you. You feel excited and you are hoping he has contacted you. -- Charlotte Michie
10. You feel understood by him, unlike by your partner. A really big red flag is when your thoughts wander towards "he really gets me. He knows exactly how I feel." Then you think of your partner and how he doesn't get you and he's a loser when it comes to your feelings. -- Charlotte Michie
11. You tell others, "we are just friends." A big sign that you are more than friends is when others bring it to your attention what they are seeing. Don't ignore what others are saying. If you are defending your relationship with him with your friends, that's an issue to look at. -- Charlotte Michie
12. You feel uncomfortable when your partner says something about him. Many times these relationships are made at work and your partner does know about the "other" because of project work together. Pay attention if you feel uncomfortable when your partner (or spouse) comments about your work partner. It's important to explore your own conscience and be truthful to yourself about the relationship. -- Charlotte Michie
13. You tell him things about yourself that you haven't told your partner. As a relationship develops, so does the depth of the feelings. One way to go deeper in a relationship is to tell things about yourself that you have not even told your partner. It's important to ask yourself, "why haven't I told my partner this?" -- Charlotte Michie
14. You tell "little white lies" to your partner. There are "little white lies" because there's nothing going on and you don't want to upset your partner needlessly. Search your conscience and be honest with yourself about your motives. If there's nothing going on, then telling your partner should not be a problem. -- Charlotte Michie
15. You find it difficult to concentrate when he's around. This is an ordinary part of human sexual arousal. When you are aroused, your mind is absorbed by erotic cues. Other things become, well, less important. You lose track of time when you're with him. When the two of you are alone, you don't want to be interrupted. Nothing else seems truly worth the fuss. -- Stephen Snyder
16. You show off for him. You smile more brightly. Your voice is more musical, more husky, more inviting. This is an ordinary part of the human mating dance. If you catch yourself doing it, that's okay, but be careful. You may want to sit out the next dance, until your capacity for rational thought fully returns. -- Stephen Snyder
17. Your emotions seem more powerful and intense. Your mood can swing wildly, depending on whether you're getting positive signals from him or not. It's normal during courtship for your emotional controls not to work so well. Your job is to know that feeling a little out of control is a natural part of the early mating process. Time to take a deep breath before things get any more out of hand. -- Stephen Snyder
18. You feel more alive. This is one of the most dangerous elements of emotional attraction. The intensification of feeling and sensation that accompanies new love can be a powerful turn-on. Want advice? Try this: don't fight the feeling, but don't nurture it either. Just enjoy it as a pleasant reminder that you're still alive. Chances are you'll see the feeling fade over time. That's the good news and the bad news too. -- Stephen Snyder
Want to learn more about infidelity? Tune in to YourTango Experts' intensive event, The Truth About Infidelity, featuring all kinds of advice and insights from our experts about cheating.
More Stories On YourTango:
20 Famous Couples Who Got Engaged Too Young
How To Move On From A Painful Breakup
Why Men Cheat: The Secret Revealed [VIDEO]
8 Reasons Being Married Is Better
Man Charged With Eavesdropping On Estranged Wife's Sex Life
Click through the slideshow below for 10 celebrity marriages that ended amidst cheating reports:
10 Alleged Celebrity Marriage Wreckers
In 2004, Brad Pitt allegedly fell for his "Mr. and Mrs. Smith" co-star, Angelina Jolie, while he was still married to Jennifer Aniston. A media frenzy ensued, and soon after filing to divorce Pitt in March 2005, Aniston opened up about the split, as well as Jolie and Pitt's photo shoot as a married couple in W magazine. "There's a sensitivity chip that's missing," Aniston said of Pitt in an interview with Vanity Fair .

After third husband Mike Todd died, Elizabeth Taylor reportedly found comfort in the arms of Todd's best friend, Eddie Fisher, who was married to actress Debbie Reynolds at the time. Soon after leaving Reynolds, Fisher and Taylor married, making him the screen siren's fourth husband. When asked about her role in the dissolution of Fisher's marriage, Taylor reportedly said, "You can't break up a happy marriage. Debbie's and Eddie's never has been." As for Reynolds, she's apparently moved on from the affair. "I don't blame Elizabeth now -- now that I have more of a brain about it. At the time it was just such a shock to me," the star told Oprah in February 2011.

Before leaving for a three-week rehab stint, Radar Online alleged that Gerard Butler had broken up the marriage of an unnamed newlywed actress. "They would exchange heated text messages, emails and phone calls," an anonymous source told the site. "She thought Gerard wanted to be in a relationship with her but then she found out he was involved with other girls, and hadn't been exactly honest with her about what was going on in his life."

Tori Spelling and Dean McDermott reportedly slept together the first night they met, though they were each married to different people at the time -- Spelling to actor Charlie Shanian and McDermott to Mary Jo Eustace, with whom he had just adopted a newborn baby. Spelling divorced Shanian in October 2005, merely 15 months after their $1-million wedding, and eloped with McDermott the following May. In her book "sTORI Telling," which was published in 2008, the actress wrote of her split from Shanian: "It needed to end, but it could have happened in a nicer way." Spelling and McDermott, who star in the reality show, "Tori & Dean: Home Sweet Hollywood," recently announced that they're expecting a fourth child.

In July 2008, Alex Rodriguez's wife, Cynthia Scurtis, filed for divorce from the New York Yankees slugger. In her filing, she accusing him of emotional abandonment, "marital misconduct" and extramarital affairs. According to The Telegraph, Scurtis believed the the three-time M.V.P. was having an affair with Madonna, who was married to Guy Ritchie at the time. The popstar denied the claims, insisting that she and A-Rod were just friends.

In July 2000, Meg Ryan and Dennis Quaid announced they were separating amid allegations of an affair between Ryan and her "Proof of Life" co-star Russell Crowe. A month before the filing, Ryan and Crowe were allegedly seen "cuddling, hugging, kissing" on-set, a source told People magazine. Quaid and Ryan's divorce was finalized in 2001. Meanwhile, the actress' relationship with Crowe reportedly fizzled out after a few months.

In April 2009, rumors surfaced that LeAnn Rimes and Eddie Cibrian -- both married at the time -- were having an affair on the set of television movie "Northern Lights." Cibrian released a statement denying the accustations, while Rimes neither denied nor confirmed them. But, by December 2009, Rimes' husband, Dean Sheremet had filed for divorce -- a move that came just three months after Cibrian split from Brandi Glanville, his wife of eight years. Rimes and Cibrian wed in April 2011. Rimes later opened up about the circumstances surrounding her split and remarriage, telling Great American Country, "I didn't have the tools to know how to do it the right way... I'm not glad it happened, but I know why it did."

In 2008, Balthazar Getty had a highly publicized affair with Sienna Miller, culminated in a series of NSFW photos of the pair enjoying an Italian getaway. Getty and his wife, Rosetta, soon separated, but by September 2010 the Gettys were back together and opening up to Harpers Bazaar about the "challenging time" in their marriage. "I loved and missed my family too much not to make it work," the actor told the magazine.

Ben Affleck and Jennifer Lopez met on the set of box-office bomb "Gigli" in early 2002, while Lopez was married to second husband, Cris Judd. Three days before Lopez filed for divorce from Judd in July 2002, People reported that the actress was already introducing Affleck as her "new boyfriend" to friends. Though the pair known as Bennifer became engaged in November 2002, the relationship was over for good by January 2004.

Dita Von Teese filed to divorce rocker Marilyn Manson in December 2006, after one year of marriage. Sources told People magazine that Manson's relationship with the Evan Rachel Wood played a part in Von Teese's decision to file for divorce, though Wood claimed that she and Manson were merely "movie buddies" and only got together after he and and his wife had split. Manson and Wood became engaged in January 2010, but by August 2010 the pair had reportedly gone their separate ways.