A giant sinkhole that opened up alongside US-24 highway near Leadville on Monday has forced the Colorado Department of Transportation (CDOT) to completely shut the highway down to all traffic north of Leadville at mile marker 165 "indefinitely."
The depth of the hole is estimated to be about 100 feet, and since the depths reach so far into the earth, much of the soil was still frozen until very recently -- when the soil thawed, the hole was exposed.
(SCROLL DOWN FOR SLIDESHOW)
All of US-24 is not closed between Red Cliff and Leadville, just the section near the sinkhole at mile marker 165. CDOT is recommending using State Highway 91 as an alternative route, as there is no estimated time of reopening.
LOOK: Giant 45-foot-deep sinkhole alongside US-24 near Leadville, via CDOT: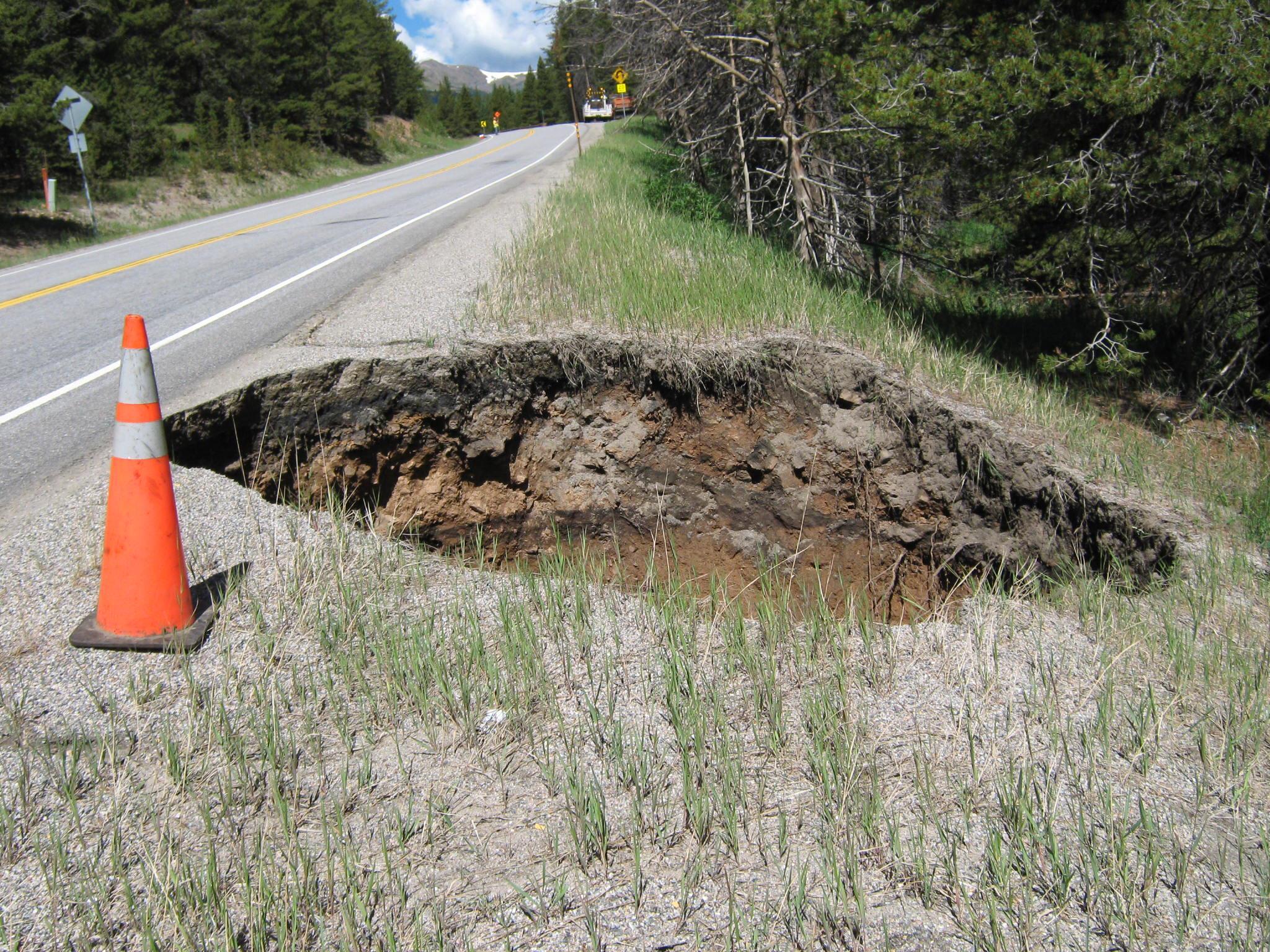 Additional photos of the US-24 sinkhole and more giant sinkholes from around the world:
US-24 Sinkhole And More Sinkholes Around The World
SUBSCRIBE TO & FOLLOW THE MORNING EMAIL
The Morning Email helps you start your workday with everything you need to know: breaking news, entertainment and a dash of fun. Learn more