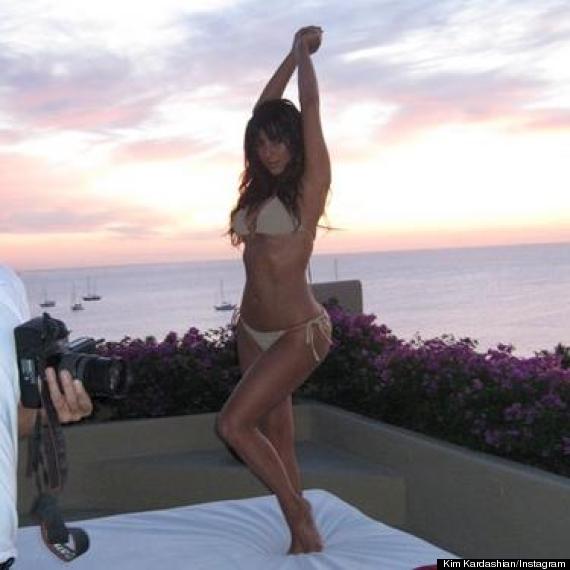 Este miércoles Kim Kardashian, volvió a compartir una sexy imagen con sus millones de seguidores en su cuenta de Twitter (raro sería que no lo hiciera).
Pero la estrella de televisión, de 31 años, publicó esta foto con un chiquitico bikini mostrando sus curvas que asegura ser "completamente naturales", alejadas de cualquier operación estética, arreglitos en el quirófano y sobre todo, nada manipuladas con el arte del Photoshop.
"Sesión de verano por la mañana. #sinfiltros #sinPhotoshop", escribió.
Sin duda un bello amanecer, con la Kardashian presumiendo su cuerpazo a base de pilates muuuy tempranito.
"En el entrenamiento de pilates con Barry, listos antes de las 9 de la mañana! ¡Me siento genial! Semana de doble ejercicio", expresó.
Estamos sorprendidos con su esfuerzo de hacer ejercicio tan temprano, cuando acá apenas nos quitamos las lagañas... Pero bueno, mientras la "seño" Kim siga presumiendo su cuerpazo, ¿de qué nos quejamos?
VIDEOS CANDENTES DE KIM KARDASHIAN:
Kim Kardashian - videos candentes
SUBSCRIBE AND FOLLOW
Get top stories and blog posts emailed to me each day. Newsletters may offer personalized content or advertisements.
Learn more