At first glance, it might seem like this mammoth U.S. Navy aircraft carrier is about to visit Davy Jones' Locker, but despite its exaggerated tilt, the ship is just performing a training exercise.
The high-speed exercise is called a swing check. It tests the ship's ability to stop the movement of its bow by counter-steering. To "check your swing" is one of several U.S. Navy and Coast Guard helm commands that concern the ship's rudder.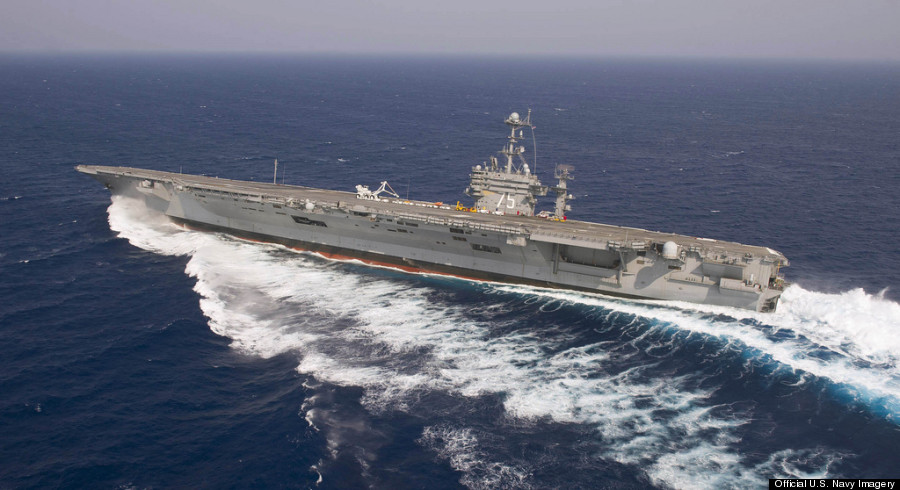 SUBSCRIBE AND FOLLOW
Get top stories and blog posts emailed to me each day. Newsletters may offer personalized content or advertisements.
Learn more