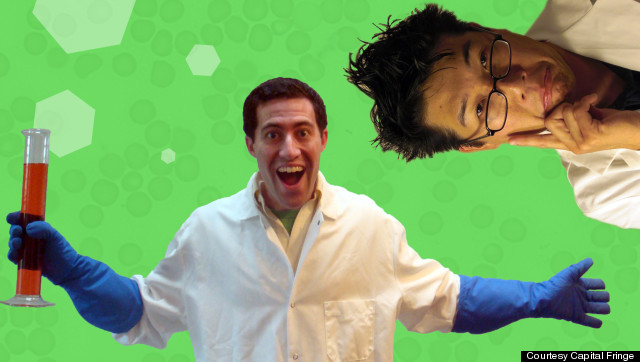 WASHINGTON -- Capital Fringe 2012 begins Thursday evening and with it will be a plethora of artists, both of the professional and amateaur set, staging shows throughout the nation's capital. It's impossible to check out every production, all 137 of them. Rather than get overwhelmed, we've scoured the list to find some of the most exciting shows.
Below are our top 10 picks for shows of Capital Fringe 2012 we're hoping to see.
"Aaaaaargh! Murder!" at Mountain
Follow the excessively-British sounding Sergeant Inspector Barnaby Tweed as he helps Lord and Lady Killington solve the mysterious murder of all their servants, in this satirical murder story. -E.L.
"The Circle" at Baldacchino Gypsy Tent
This audio-walk presentation is one of the reasons why a festival like Capital Fringe is exciting and needed. Audience members pop in headphones, leave the theater and let the cast determine their route. The story of a women falling between her future, present and past memories. -B.W.
"Colony" at Caos on F
Recommending dance is always tricky. Recommending anything by Melissa Krodman isn't. In this piece Krodman and Kelly Bond perform a 50-minute dance duet. Krodman, whether dancing, clowning, hosting or generally entertaining, is a solid bet. -B.W.
"DC Trash" at Fort Fringe - Bedroom
Billed as a chance to see the city from inside a trash truck, this show promises to expose the "upside, downside, and underside of Washington life" in the past, present and future. -E.L.
"iConfess" At Source
The Washington Improv Theater's contribution to the Fringe Festival, this improvised musical takes one secret from an audience member and turns it into a feature length production. Let someone's shame become your entertainment. -B.W.
SUBSCRIBE TO & FOLLOW THE MORNING EMAIL
The Morning Email helps you start your workday with everything you need to know: breaking news, entertainment and a dash of fun. Learn more