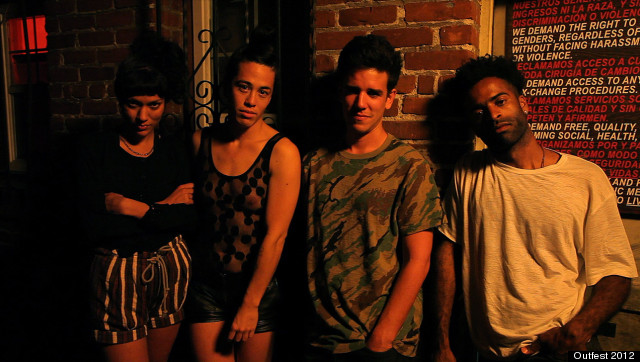 Many of the films at Outfest this year are about something everyone can relate to: dysfunctional families.
The "family" theme in some of the movies at this 30th anniversary of LA's gay film festival was not planned by event organizers.
"A lot film makers who are in the festival are at a certain age where they are either thinking about starting their own families or there's issues around gay marriage," Kim Yutani, director of programming for Outfest, told The Huffington Post. "People are defining their families however they choose to, and the possibilities and where our culture is at right now is something they're clearly excited about exploring."
Ever year, as LGBT individuals become more accepted, Outfest moves more into the mainstream, Guido Gotz, publicist for the festival, told HuffPost. "Anyone can relate to a movie about a relationship with a parent, sibling or partner," he commented.
And the festival has certainly grown over the years. When it began in 1982, there were three movies in the festival. This year, there are 147 films from 25 countries.
Click through trailers of our picks for Outfest films worth coming "out" for:
All captions from Outfest:
SUBSCRIBE AND FOLLOW
Get top stories and blog posts emailed to me each day. Newsletters may offer personalized content or advertisements.
Learn more