The giant sinkhole that opened up alongside Highway 24 near the top of Tennessee Pass on Monday continues to grow. As of Thursday afternoon it had grown to 30 feet by 30 feet and remains 100 feet deep.
Our crews have been working hard on finding a repair solution and we will let you know as soon as one has been found!
The depth of the hole is estimated to be about 100 feet, and since the depths reach so far into the earth, much of the soil was still frozen until very recently -- when the soil thawed, the hole was exposed.
(SCROLL DOWN FOR SLIDESHOW)
All of US-24 is not closed between Red Cliff and Leadville, however it is closed at the section near the sinkhole from mile marker 166 to 162. Crews remain on-site to enforce the closure 24 hours a day, seven days a week. Access to all local roads and businesses remain open. CDOT is recommending using State Highway 91 as an alternative route.
LOOK: Giant sinkhole alongside US-24 near Leadville, via CDOT: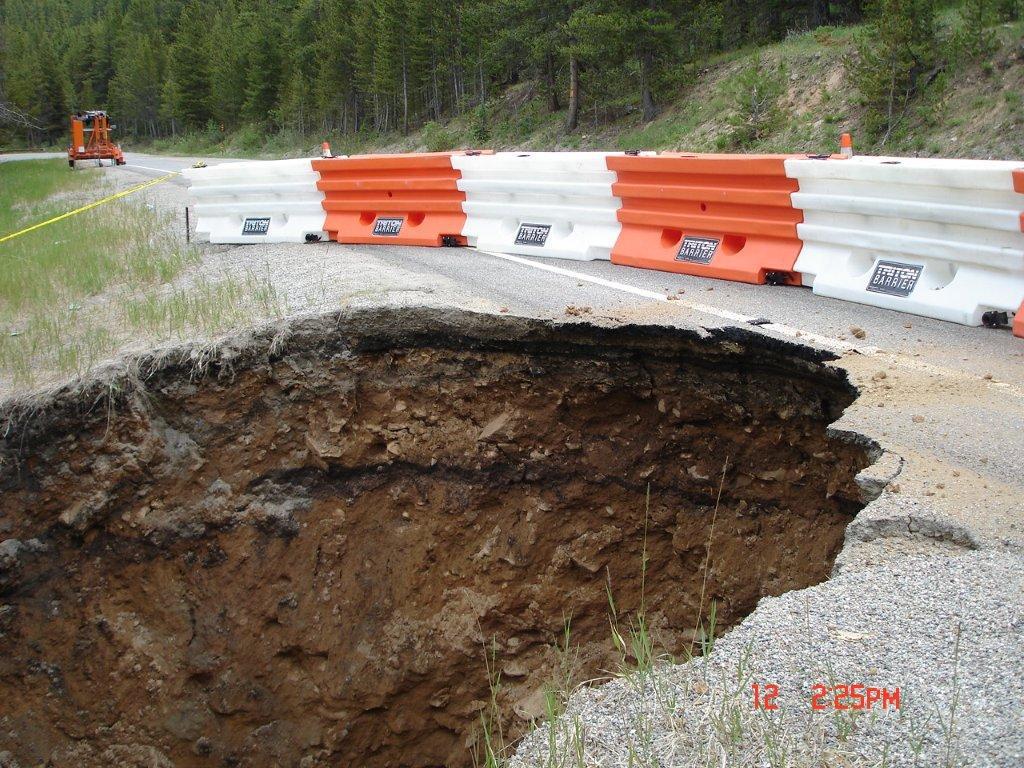 Additional photos of the US-24 sinkhole and more giant sinkholes from around the world:
US-24 Sinkhole And More Sinkholes Around The World
FOLLOW HUFFPOST