On Saturday night's panel at Comic-Con, Marvel confirmed that it would indeed create "Guardians of the Galaxy." The announcement came amidst a flurry of highlights from the studio's presentation in San Diego, as "Captain America: The Winter Soldier," "Iron Man 3" and "Ant-Man" were also either confirmed or teased at the event.
"Galaxy" was given an August 1, 2014 release date, making it the studio's newest ensemble film. Fans will see Marvel reaching beyond Earth for a new team of superheroes. Among the characters expected to make appearances are Star-Lord (an otherworldly policeman), Drax (a musician turned resurrected nemesis of Thanos), Groot (a tree-being), Mantis (an alien-woman hybrid) and Rocket Racoon (a genetically altered racoon). (Basically "The Avengers" with more aliens.)
Here's the title treatment (article continues below):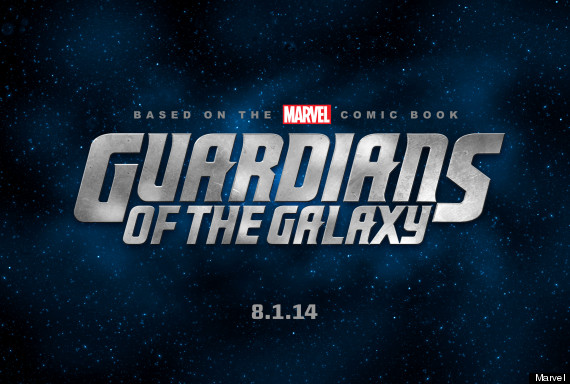 'Guardians Of The Galaxy' Reactions
SUBSCRIBE AND FOLLOW
Get top stories and blog posts emailed to me each day. Newsletters may offer personalized content or advertisements.
Learn more