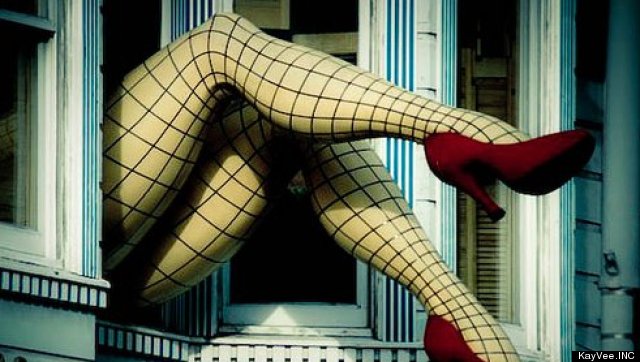 San Francisco, you dirty birdies.
In a study by Trojan condoms about sexual activity and satisfaction, San Francisco ranked third in the nation among the company's top markets.
Trojan released the national study on Thursday, comparing cities, age groups and gender from coast to coast. But even though San Francisco steamed up the survey, it couldn't quite bring the heat like Miami, the highest ranking city on the list.
(SCROLL DOWN FOR FULL RESULTS)
Compared to the top spots, San Francisco was rather discreet in the sack, reporting the shortest sex sessions and the lowest number of participants open to using a vibrator. (For shame!)
However, while it seems our exploits might be few and far between (120 per year--31 times lower than the national average), we aim for quality over quantity: San Franciscans reported the highest level of satisfaction and were the least likely to fake an orgasm.
Here's a summary of how SF measured up:
Lifetime sex partners: 21

Daily thoughts about sex: 5

Sense of sexual adventure: 59 percent


Open to using a vibrator: 66 percent (least)

Level of satisfaction: 65 (highest)

Faked an orgasm: 31 percent (least)

Number of sessions per year: 120

How long it lasts: 31 minutes (shortest)
Check the rest of the results (177 times per year, Miami? Have mercy!) in our slideshow below:
Which Cities Have Sex The Most?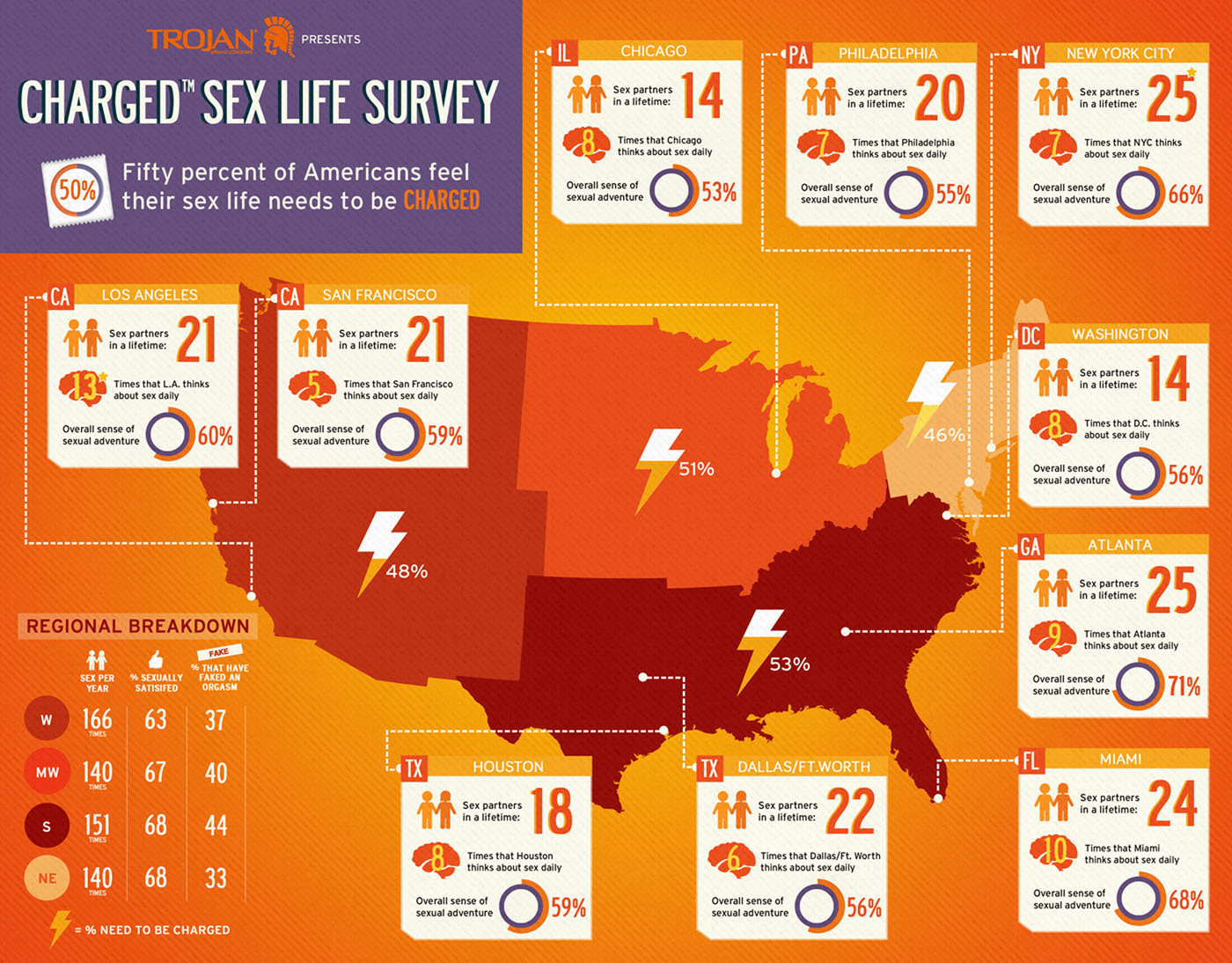 (Click to, um, enlarge.)
SUBSCRIBE TO & FOLLOW THE MORNING EMAIL
The Morning Email helps you start your workday with everything you need to know: breaking news, entertainment and a dash of fun. Learn more