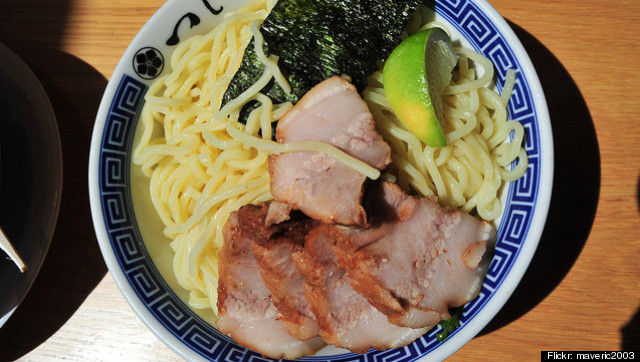 Each week, it seems like there's a new, must-visit venue to add to our ever-growing grub bucket list. So, while our waistlines may be expanding due to the influx of great gourmet meals, our bank accounts are actually starting to look a bit thin. What's a gal to do when Top Ramen is most certainly out of the question? She hits up L.A.'s coolest cooking pros for their fave cheap eats around town.
Naturally, these off-duty dishes aren't served at Michelin-starred eateries, but inexpensive, hole-in-the-wall haunts that you'd be hard-pressed to find without a guide. Problem solved: from tacos to tofu, pho to pastrami, this menu of cheap, noteworthy noshes is filled with a ton of flavor. Did we mention that your final bill will be less than your weekly mani? Seriously, being frugal never tasted so good.
Hottest Chefs' Cheap Eats
SUBSCRIBE AND FOLLOW
Get top stories and blog posts emailed to me each day. Newsletters may offer personalized content or advertisements.
Learn more