Rashad Robinson Brings His Whole Self To The Room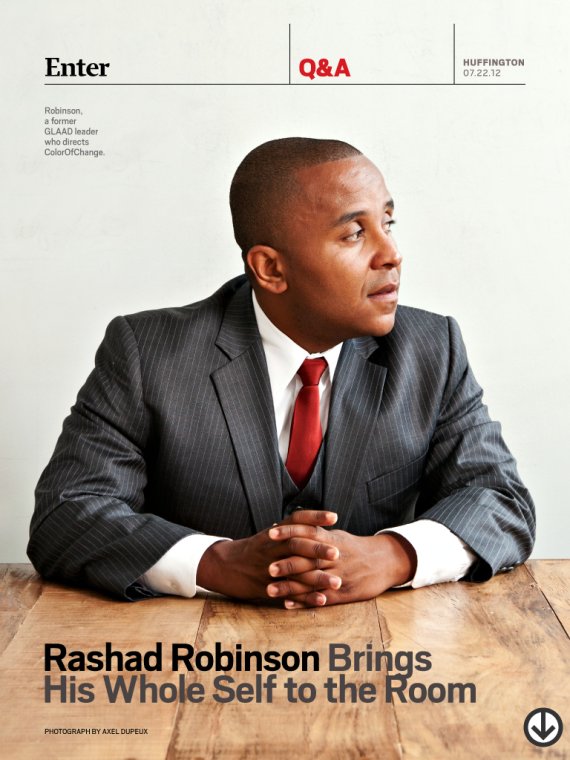 Most of Rashad Robinson's life has been dedicated to politics and activism. As a toddler he joined his parents on picket lines. At 16 he had his own political talk show on public access television. By his mid-20s he was a leader at Gay & Lesbian Alliance Against Defamation (GLAAD). Now, at 33, he's the executive director of ColorOfChange, the spunky civil rights organization that has pressured major corporations, including Pepsi and Wal-Mart, to pull out of the right-wing American Legislative Exchange Council (ALEC). In the wake of the Trayvon Martin killing, the group has taken on the ALEC-supported Stand Your Ground laws. Robinson is black and gay and doesn't divide his loyalties.
To read more, download our new weekly iPad magazine, Huffington, in the iTunes App store. This story appears in Issue 6, available Friday, July 20.