If you're looking for a stand-out piece of furniture for your space, we've found it. We can honestly say we've never seen anything like this before. This 'porcupine' table from Custommade designer Naturalism Furniture definitely lives up to its name.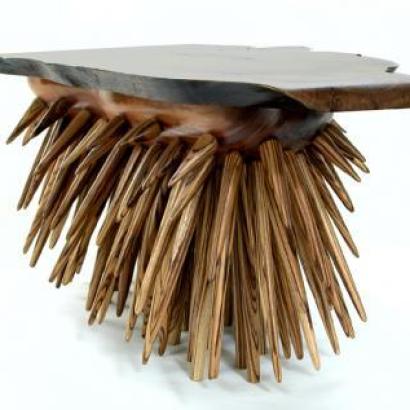 Photo by Custommade designer Naturalism Furniture.
The top of this unique piece is made from gorgeous claro walnut. The "quills" that make up the table's base are made of zebra wood…and there are over 100 of them! This table is sure to be a conversation-starter. Just be careful not to get too close…ouch! Kidding.
Want to see more? Visit CustomMade to browse for more of these amazing and unique works, or check out these other creations in the slideshow below.
Have something to say? Be sure to check out Stylelist Home on Twitter, Facebook and Pinterest.