It's been two years since developers behind the popular mobile photo-sharing app Instagram tested their first photo, and as it turns out, not much has changed in terms of what users choose to photograph.
On its blog, Instagram shared a photo of a cute puppy chilling on the floor -- the first picture the company uploaded through an app, which at the time they called "Codename."
Since Instagram launched in October 2010, more than 50 million people have shared more than 1 billion photos on the application, according to the company's blog post.
The application has also garnered plenty of attention for its filters, which can give photos a distressed, 1970's look -- a feature some critics say disparages the quality of a photograph. Earlier this year, a writer at Belgian blog Applelogen even experimented with the app's settings and applied all 17 filters to one photo, which resulted in a fire-ball like image.
"This is an important milestone for Facebook because it's the first time we've ever acquired a product and company with so many users," Zuckerberg wrote in a post.
But before Instagram there was the good 'ole World Wide Web. And the first photo ever posted there wasn't exactly pretty.
LOOK: First Instagram Photo Ever: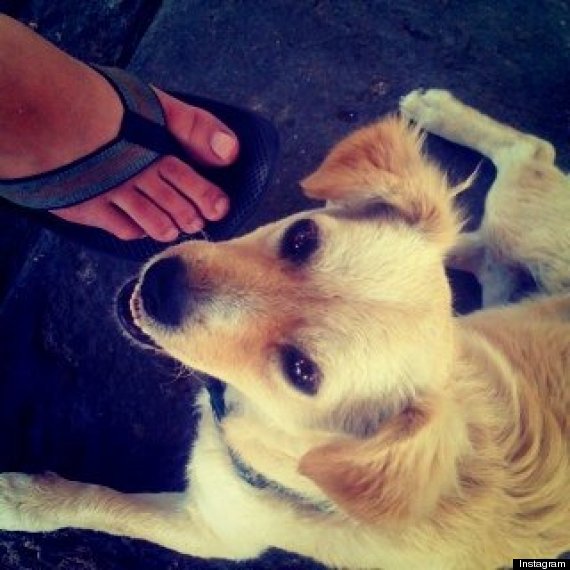 Also on HuffPost:
Top 19 People To Follow On Instagram
SUBSCRIBE TO & FOLLOW THE MORNING EMAIL
The Morning Email helps you start your workday with everything you need to know: breaking news, entertainment and a dash of fun. Learn more