How Do We Repay Our Parents?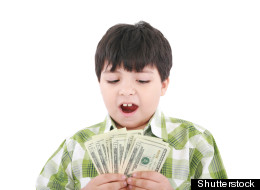 Thanks to the clusterfuck that is today's job market, everybody's writing a think piece about 20-somethings accepting more help from their parents than the generations before them. But if we know our parents are going above and beyond for us, what can we do to make things right with them?
I really don't know what I would be doing right now (selling roses in the street like a Dickensian orphan?) if my parents hadn't essentially subsidized every choice I've made while trying to figure out what to do with my life.