Amid savage speculation about his crumbled marriage to Katie Holmes, Tom Cruise visited daughter Suri Cruise in New York on Tuesday, July 17.
The visit comes just over two weeks after the 33-year-old Holmes blindsided Tom Cruise by filing for divorce and asking for sole custody of daughter Suri (that matter would quickly be settled out of court, with Holmes reportedly getting primary physical custody, and Cruise, generous visitation rights). Cruise, who turned 50 on July 3, wrapped up shooting on the action flick "Oblivion" on Sunday, according to People magazine, and presumably took the free time to visit 6-year-old Suri in the city, where the pair were photographed entering The Greenwich Hotel.
PHOTO: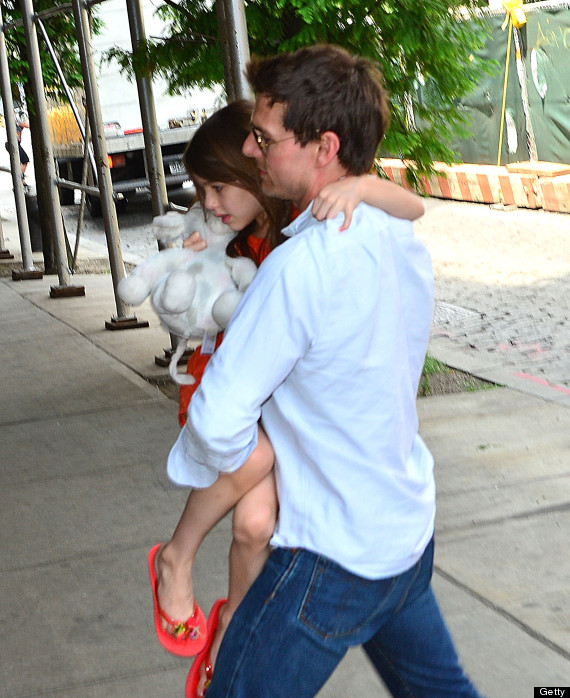 Check out photos of Katie Holmes and Tom Cruise below:
Tom Cruise & Katie Holmes
SUBSCRIBE AND FOLLOW
Get top stories and blog posts emailed to me each day. Newsletters may offer personalized content or advertisements.
Learn more