"We're doing everything we can to get the highway reopened as soon as possible," Joe Elsen, CDOT Program Engineer said in a press statement. "The contractor is already mobilizing equipment today and will be provided incentives to finish the project ahead of schedule."
In the coming weeks, crews will stabilize the void under the highway, fill it with a grout material and then mill and pave a new layer of asphalt over the former sinkhole site.
The giant sinkhole that opened up alongside Highway 24 near the top of Tennessee Pass last week grew to 30 feet by 30 feet wide and 100 feet deep. Pieces of asphalt from the highway started to crumble and fall into the sinkhole toward the end of last week.
The depth of the hole is estimated to be about 100 feet, and since the depths reach so far into the earth, much of the soil was still frozen until very recently -- when the soil thawed, the hole was exposed.
(SCROLL DOWN FOR SLIDESHOW)
All of US-24 is not closed between Red Cliff and Leadville, however it is closed at the section near the sinkhole from mile marker 166 to 162. Crews remain on-site to enforce the closure 24 hours a day, seven days a week. Access to all local roads and businesses remain open. CDOT is recommending using State Highway 91 as an alternative route.
LOOK: Giant sinkhole alongside US-24 near Leadville, via CDOT: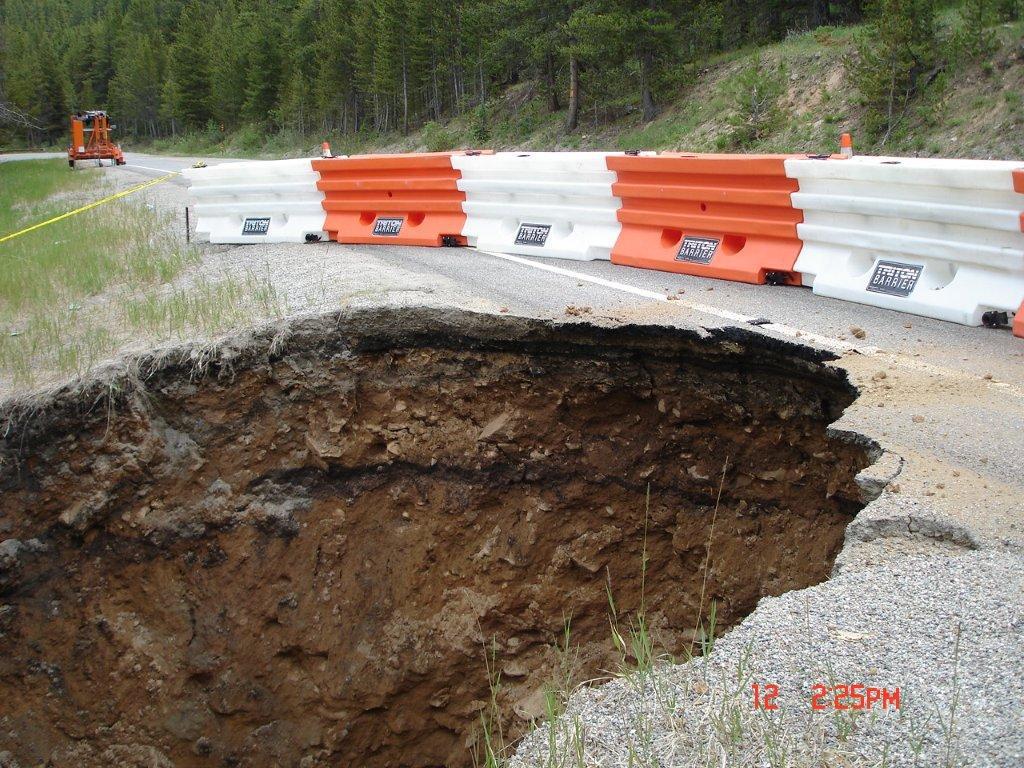 Additional photos of the US-24 sinkhole and more giant sinkholes from around the world:
US-24 Sinkhole And More Sinkholes Around The World
FOLLOW HUFFPOST