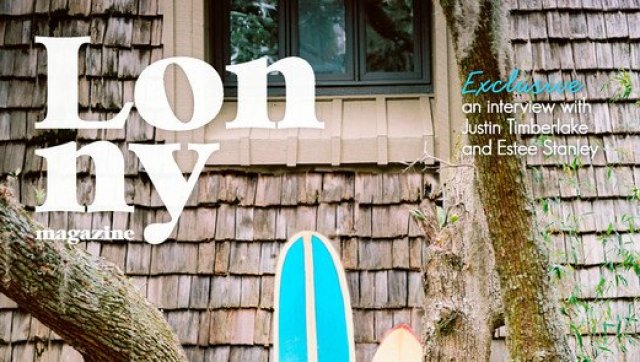 Zimbio announced on Wednesday that the acquisition includes Lonny's website, back issues and images. Editor-in-chief Michelle Adams and director of photography Patrick Cline along with the rest of the Lonny team will continue to oversee the magazine.
"This partnership is a natural fit for Lonny, as Zimbio's expertise in the technology field will allow us to maximize our content in innovative ways, and ultimately serve our readers on a whole new level. We look forward to connecting with Lonny readers on a more frequent basis and across multiple platforms."
Zimbio, parent company to Zimbio.com and Stylebistro.com, hinted at making Lonny accessible via tablets, specifically the iPad.
Lonny is a bi-monthly magazine, which was launched in 2009 by Adams and Cline and quickly became popular within the design world for its informative and stylish content.
For more information about the acquisition, visit Zimbio.com.
SUBSCRIBE AND FOLLOW
Get top stories and blog posts emailed to me each day. Newsletters may offer personalized content or advertisements.
Learn more