Just hours after the sun was shining and temperature hovered close to 100 degrees, severe storms brought hail, rain, high winds, thunder and lightning on New York City, among other places, this afternoon.
As has become typical with such storms, the weather conditions in New York were live tweeted by many.
While flying 10,000 feet above Queens, former NFL player Dhani Jones took this incredible photo :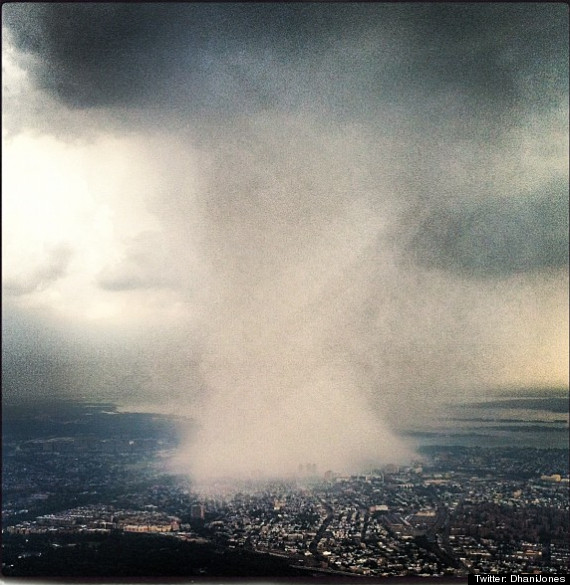 The severe weather is not over yet. A severe thunderstorm watch remains in effect for New York City -- including Bronx, Kings, Nassau and Queens counties -- until 9 p.m. Eastern Time. Southern Connecticut and New Jersey are also included in the watch.
HuffPost's Laura Rowley reports that flooding in parts of Penn Station has left commuters jammed up in the main 7th Avenue corridor: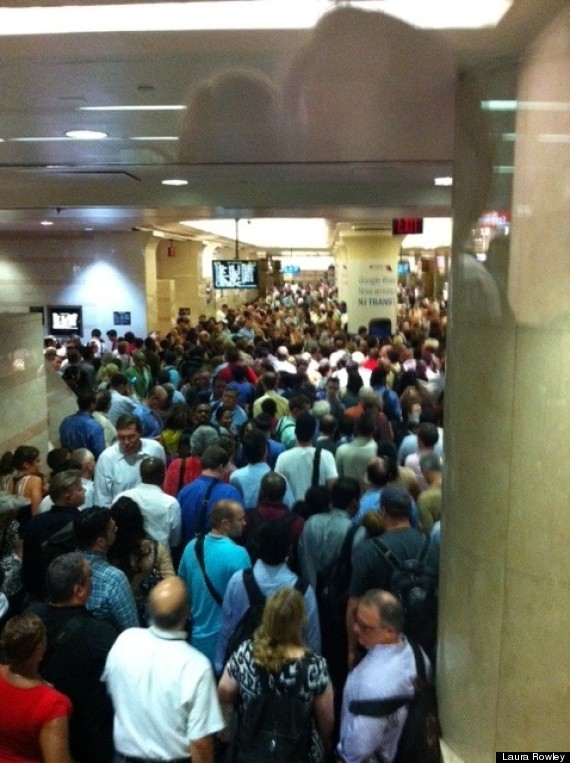 SUBSCRIBE AND FOLLOW
Get top stories and blog posts emailed to me each day. Newsletters may offer personalized content or advertisements.
Learn more