As injured victims of the horrific movie theater massacre -- what has come to be known as the Batman shooting -- are treated at Aurora-area hospitals, Denver Comic Con posted a heartfelt callout on Facebook for people to show their love and support for the community.
See the blue ribbon below.
"There are going to be other days for politics; this is a day for prayer and reflection," he said before leading a moment of silence.
Aurora Police Chief Dan Oates addressed reporters Friday afternoon, providing the most up-to-date information on the tragedy. See the updates in the live blog below, and click through the gallery to view photos of the scene.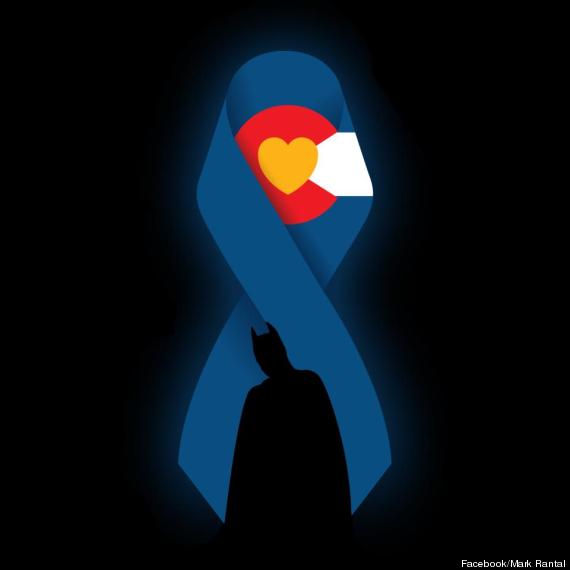 (Image via Facebook/Mark Rantal)
Related on HuffPost:
Batman Premiere Shooting At Century 16 Cinema
SUBSCRIBE AND FOLLOW
Get top stories and blog posts emailed to me each day. Newsletters may offer personalized content or advertisements.
Learn more