Teen Choice Awards Tweets: Stars Share TCA Excitement On The Twitterverse!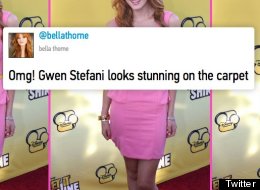 Our favorite celebs are gathering in L.A. this evening for a fun-filled night of surfboards, bright, bold fashion choices, and, of course, some "Call Me Maybe," hosted by Demi Lovato and "Glee" actor Kevin McHale. Yep - the 2012 Teen Choice Awards have finally arrived, which means our Twitterfeed has already started buzzing with celebs sharing their excitement about the event. Check out a roundup of tweets from attendees and nominees in the slideshow below (we'll update throughout the evening!) and share your #TCA reactions with us @huffpostteen.
And check out the full nominees list here!