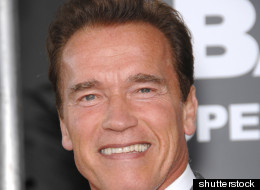 Not everyone finishes their college career in the classic four years at one university, including people like Walt Disney, Ross Perot, Sarah Palin and Eddie Murphy.
Celebrities attended junior and community colleges too. Some of these celebs drop out of college altogether to pursue their careers, while others got their higher education kicked off at two-year schools before heading off on to a university.
Check out the slideshow for a list of notable celebrities who attended community colleges:
Celebrities Who Attended Community College
Before Harry met Sally, he attended Nassau Community College briefly before graduating from New York University's Tisch School of the Arts.

Hanks first attended Chabot College in Hayward, Calif. for two years before transferring to California State University in Sacramento.

Palin attended five colleges before graduating from University of Idaho in 1987. Two of the five were community colleges -- North Idaho College and Matanuska-Susitna College.

Acclaimed poet and Pulitzer Prize winner Gwendolyn Brooks graduated from Wilson Junior College in the 1930s.

Long before becoming governor of California Schwarzenegger's education started at Santa Monica College.

Before becoming the first African-American to play in the major leagues, Jackie Robinson attended Pasadena Junior College.

Before sequencing the human genome and having an institution named after him, Dr. Venter began his scientific studies at San Mateo Community College.

Before launching her NASA career as both the first female pilot and the first female commander of a space shuttle mission, Collins started her college education at Corning Community College.

Before his time at the Navy Academy and way before running for president, Perot attended Texarkana Junior College in Texas.

Producer and filmmaker George Lucas attended Modesto Community College before graduating from the University of Southern California.

Before getting his big break as an actor, Eastwood attended Los Angeles City College to study business administration.

American legend and innovator, Disney attended Metropolitan Junior College in Missouri.

Before becoming a desperate housewife, Hatcher studied mathematics and engineering at De Anza College in Cupertino, Calif.

Known comedian and actor, Eddie Murphy attended Nassau Community College in Garden City, N.Y.

Before seriously pursuing acting, Halle Berry studied broadcast journalism at Cleveland's Cuyahoga Community College.

Before presenting criminals as host of America's Most Wanted, TV personality John Walsh attended Cayuga Community College before graduating from the University at Buffalo.